Kuvempu University Journal of Language and Literature



Editorial Board



Name
Working Designation
Designation
Prof. Rajendra Chenni
Professor, Department of English, Kuvempu University
Chief Editor
Dr. Rachel K. Bari
Professor, Department of English, Kuvempu University
Member
Dr. K. Keshava Sharma
Professor, Department of Kannada, Kuvempu University
Member
Dr. Prashantha Nayaka G
Professor, Department of Kannada, Kuvempu University
Member
Dr. Ramprasad B V
Associate Professor, Department of English, Kuvempu University
Member
Dr. Uma Hegde
Professor, Department of Hindi, Kuvempu University
Member
Dr. N.S. Gundur
Professor, Department of English, Tumkur University
Advisory Committee
Dr. Chitra Panikar
Professor, Department of English, Bangalore University
Advisory Committee

Volume : I Issue : 1 September 2017
Social Exclusion and Caste Hegemony: A Semiotic Understanding
Meti Mallikarjun
Kuvempu University Journal of Language and Literature
Year :2017-09-01 - Volume :01 - Issue : 1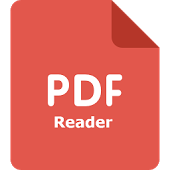 Abstract :The present paper intends to explore that how caste hegemony played a major role in maintaining 'social exclusion' in India and in Karnataka particularly. The modes of social recognition and derecognition models are generally representing through language. This representation obviously becomes as a social reality. This politics of social recognition is always discriminatory and partial. However, language can be taken into consideration in this paper as one of the signifiers for bringing out the different modes of caste hierarchy and social exclusion. The discourse of caste hierarchy and outcaste are not merely signifying the oppressed conditions alone, but they are also the resulted phenomenon of 'symbolic violence'. Consequently, socio-cultural sufferings and violent practices like untouchability are still prevailing despite of all democratic practices and social movements in India. Peter Burke defines symbolic violence in History and Social Theory is something different from the concept that is being discussed in this paper. According to Burke, "symbolic violence… refers to the imposition of the culture of the ruling class on dominated groups, and especially to the process by which these dominated groups are forced to recognize the ruling culture as legitimate and their own culture as illegitimate" (1993:86). This argument appears to be general and linear at the outset. But as far as the underlying structures are concerned, this argument substantially brings out the semiotic realizations and conditions of caste and caste systems in India. Keeping in mind these objectives, this paper investigates thoroughly the socio-cultural conditions of social exclusion and caste hegemony, specifically in Karnataka. It is true, social exclusion and caste hegemony have been the crucial topics in the human history. For this reason, Instead of, rehearsing the old debates that have been circulated across the time and space, but trying to put them in a new order and perspectives. And also it is necessary to understand their impacting dimensions through semiotics.
Beyond Words: Contemporary Women poets from Tamil Nadu
Prof Rachel Bari
Kuvempu University Journal of Language and Literature
Year :2017-09-01 - Volume :I - Issue : 0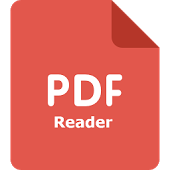 Abstract :Tamil women poets have been prolific writers and have emerged as the articulation of an Indian voice. They have assimilated the Tamil poetic tradition. But they have also met with stiff opposition for the social space has always excluded women from any form of sexual dialogue. Another reason was that Tamil women's poetry was totally opposed to the powerful and dominant voice of Tamil nationalism. Kutti Revathi has an interesting quote " Just as the body belongs to man, so do the words that denote the parts thereof… So, too, is the exclusion of women from poetry And where her entry is permitted, such permission is granted only on condition that her poetry must subject itself to self-censorship.
Discourse of Humour in the Culture of Mobile Jokes
Namratha Mogara
Kuvempu University Journal of Language and Literature
Year :2017-09-01 - Volume :I - Issue : 1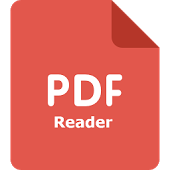 Abstract :Wife: The trouble with you Brian is that you have no sense of humour Man: (After thinking about it for moment) Well, I don't think that's funny. Is it true that some people don't have a sense of humour? What is humour? From where does it arise? If we look at the origin of the idea of the comic we would know how subversive the wife is being. Two odd millennium years ago the ancient Greeks discovered a very funny anatomical difference between the sexes. Women did not have the hyoid bone found in the region of the throat. They related this to the strength and size of the laugh of the two sexes and found women falling far behind the men. But of course all this changes subsequently when they discovered that the body has fluids that caused changes in the temperaments of individuals. This in today's parlance comes close to the idea of psychological character, comic being one of them.
Narrativizing a Coherent Story of a 'Woman in Man's Body' and Performing as a Hijra: A Study of Two Hijra Self-narratives from India
B.V. Rama Prasad
Kuvempu University Journal of Language and Literature
Year :2017-09-01 - Volume :I - Issue : 1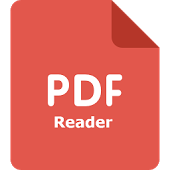 Abstract :This paper deals with two hijra self-narratives from India- I am Vidya by Living Smile Vidya and Truth about Me by A. Revathi, both translated from Tamil to English. The paper argues that in these two self-narratives there is an effort to give a coherent narrative of the lives of the writers in terms of 'a woman trapped in a man's body' framework. The paper also shows how other people try to make sense of the lives of these writers through other narratives. It finally argues that there are many performative aspects in the becoming of a hijra that can be seen in these narratives that escape the coherence 'a woman trapped in a man's body' narrative tries to achieve.
Issues in postcolonial feminist criticism
Vidya Maria Joseph
Kuvempu University Journal of Language and Literature
Year :2017-09-01 - Volume :I - Issue : 1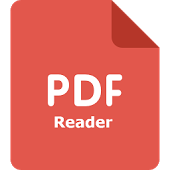 Abstract :Postcolonial feminist theory's project can be described as one of interrupting the discourses of postcolonial theory and of liberal Western feminism, while simultaneously refusing the singular "Third World Woman" as the object of study. Rosemary Marangoly George
Writing Personal Memories; Re/Writing Partition History
Ishmeet Kaur
Kuvempu University Journal of Language and Literature
Year :2017-09-01 - Volume :I - Issue : 1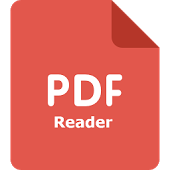 Abstract :Families have histories. They have their own memories and narrative embedded within the psyche of individuals that experience either forced displacement, or migration by choice. These smaller units build to make histories of a larger macrocosm called the nation. The present paper focuses on how memory plays an important role in reconstructing the narrative of partition that emerges from personal histories of individual experience and family units. As the generations are passing away, the people who experienced partition first hand are on the verge of extinction. What remains is second-hand and third-hand information (from the proceeding generations) through the family struggle over years. Largely, a sense of amnesia, forgetting and erasure challenges the articulation of these experiences. As a third-person narrator, belonging to one such family, the researcher would focus on the limitations of articulation and expression of the partition experience and the need to articulate this experience. Radhika Mohanram in an essay " Specters of Democracy/The Gender of Specters" suggests that there are two types of collective memory "a nationally orchestrated memory that can bring about cohesiveness to a society and one that is open-ended, non-fixed, and non-politicized that can critique and question the former."