Directorate of Distance Education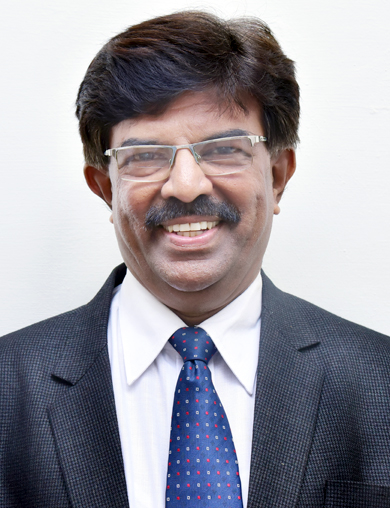 Message
I am glad to welcome all the students interested in distance mode education offered by the Directorate of Distance Eduaction, Kuvempu University. Kuvempu University is an affiliating State University in Karnataka ,established in 1987 ,It is a University with distinctive academic profile - blending in itself commitment to rural ethos and modern spirit . It has 50 Post-Graduate departments of studies in the faculties of Arts ,Science and Technology ,Commerce , Education and Law. It also has 3 constituent colleges,one college under direct administration and two Post-Gradaute Centres at Kadur in Chikkamagaluru District and IDSG College Campus Chikmagaluru.
Kuvempu University draws its sustenance from the rich cultural heritage and legacy of the region.The confluence of religious ,cultural and social movements in the university area has provided it with rich cultural resources. The main campus is situated in the midst of lush green forest and a nearby wild life Sanctuary.The campus is only 2 kms from the magnificent Bhadra Reservoir across the river Bhadra ,one of the important life lines in the area. The main buildings of university are constructed on a small hillock,thus blending naturally with the landscape.The campus sprawls over an area of 230 acres.This picturesque locale is provides the right ambience for the University education. The Distance mode education plays an important role in a country like ours where the formal education system cannot entirely meet the ever growing demand for higher education.
The distance education programmes of Kuvempu University were initiated during the academic year 2002-03 through the Dirctorate of Distance Education. Over the years many new courses have been added ,and right-now ,more than 30 courses are offered in various disciplines at PG,UG and diploma levels. The general programmes are also approved by Distance Education Council ,New Delhi - now the Distance Education Bureau of UGC ,New Delhi. The pages on this website give all the details about programmes offered through distance mode. Kuvempu University Directorate of Distance Education will bring you rich and rewarding experience , and will prepare you to take up the challenges of the contemporary society ,economy and the globalized world. Wishing you a fruitful , successful and a bright academic year.
Prof. B P Veerabhadrappa
Vice-Chancellor @ KUVEMPU
Admission Form
Click the below button for admission for various courses for the academic year 2019-20
Apply for Course