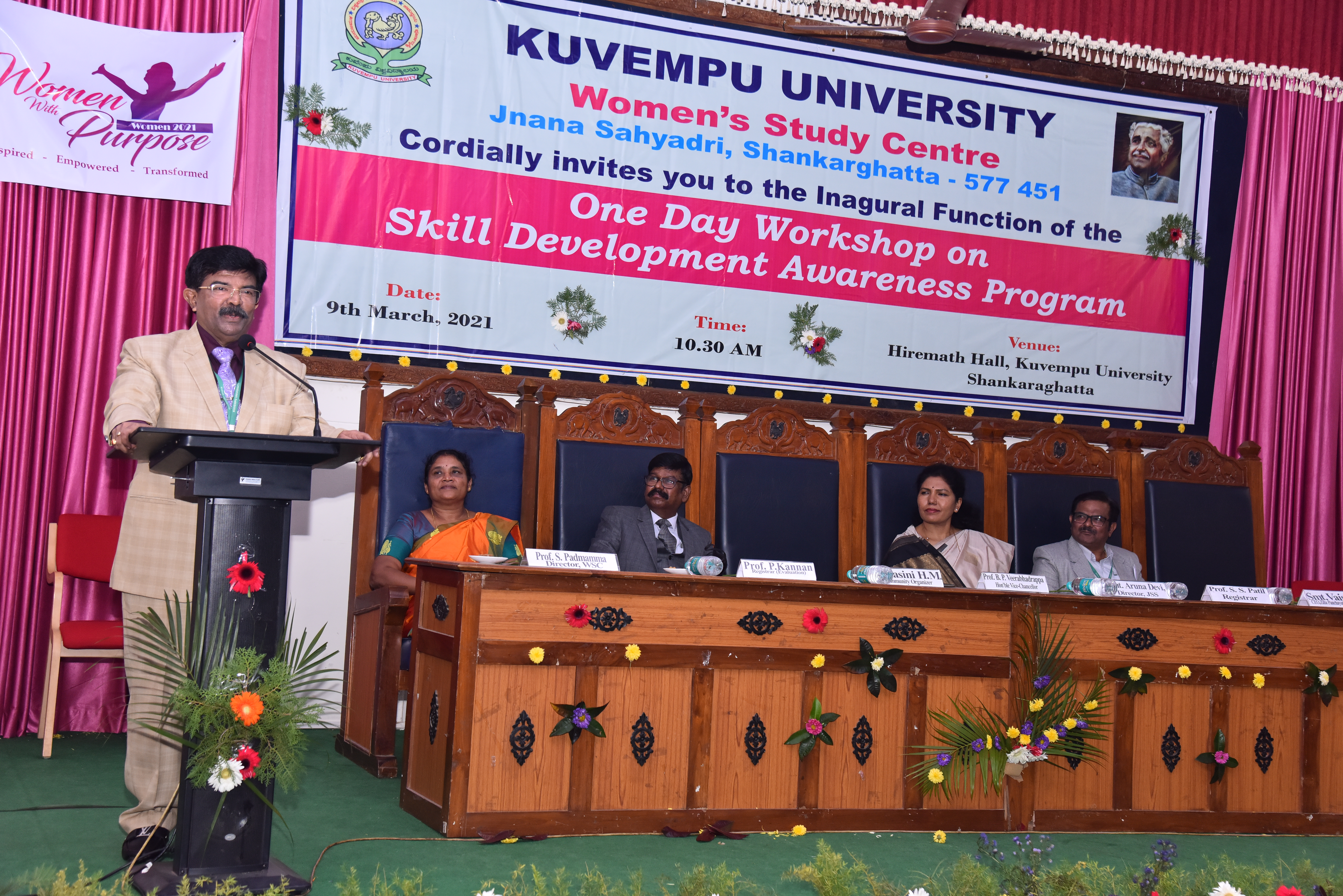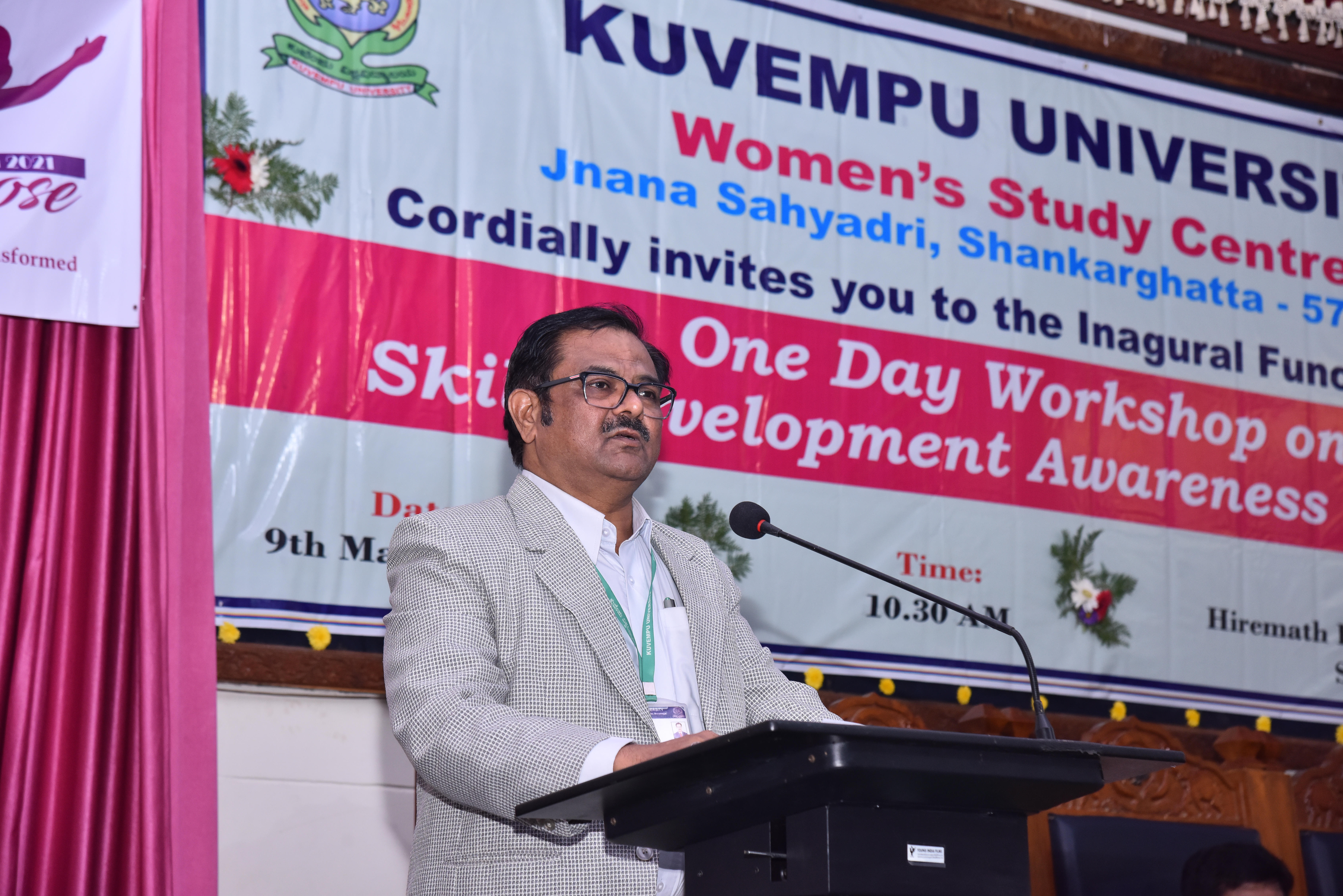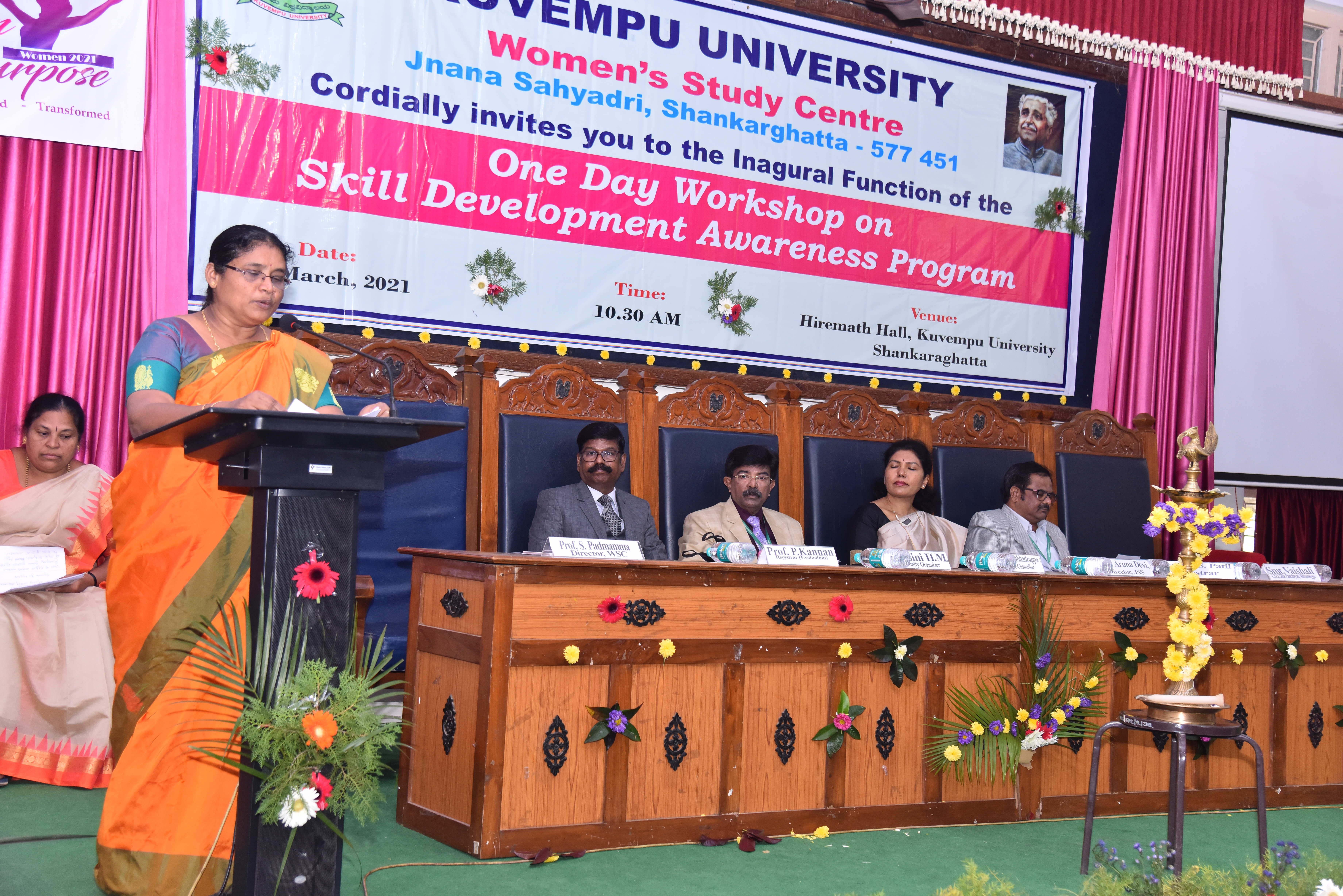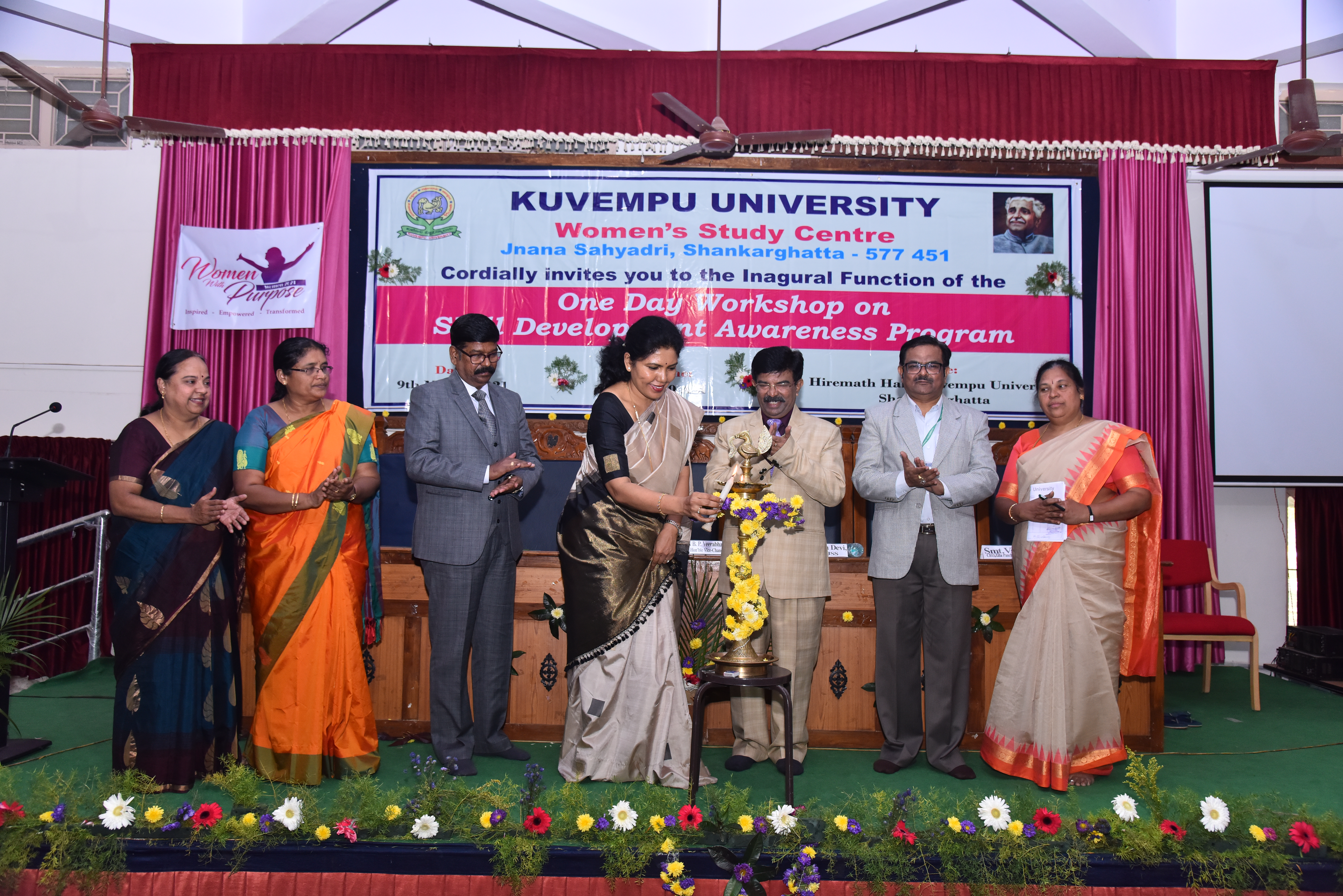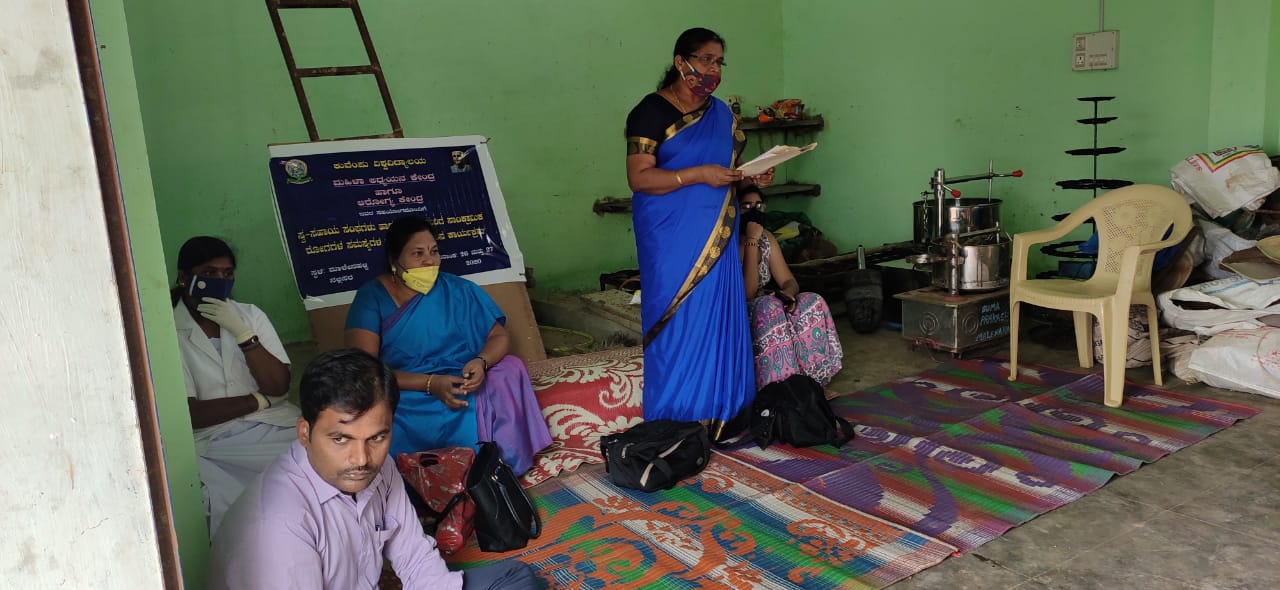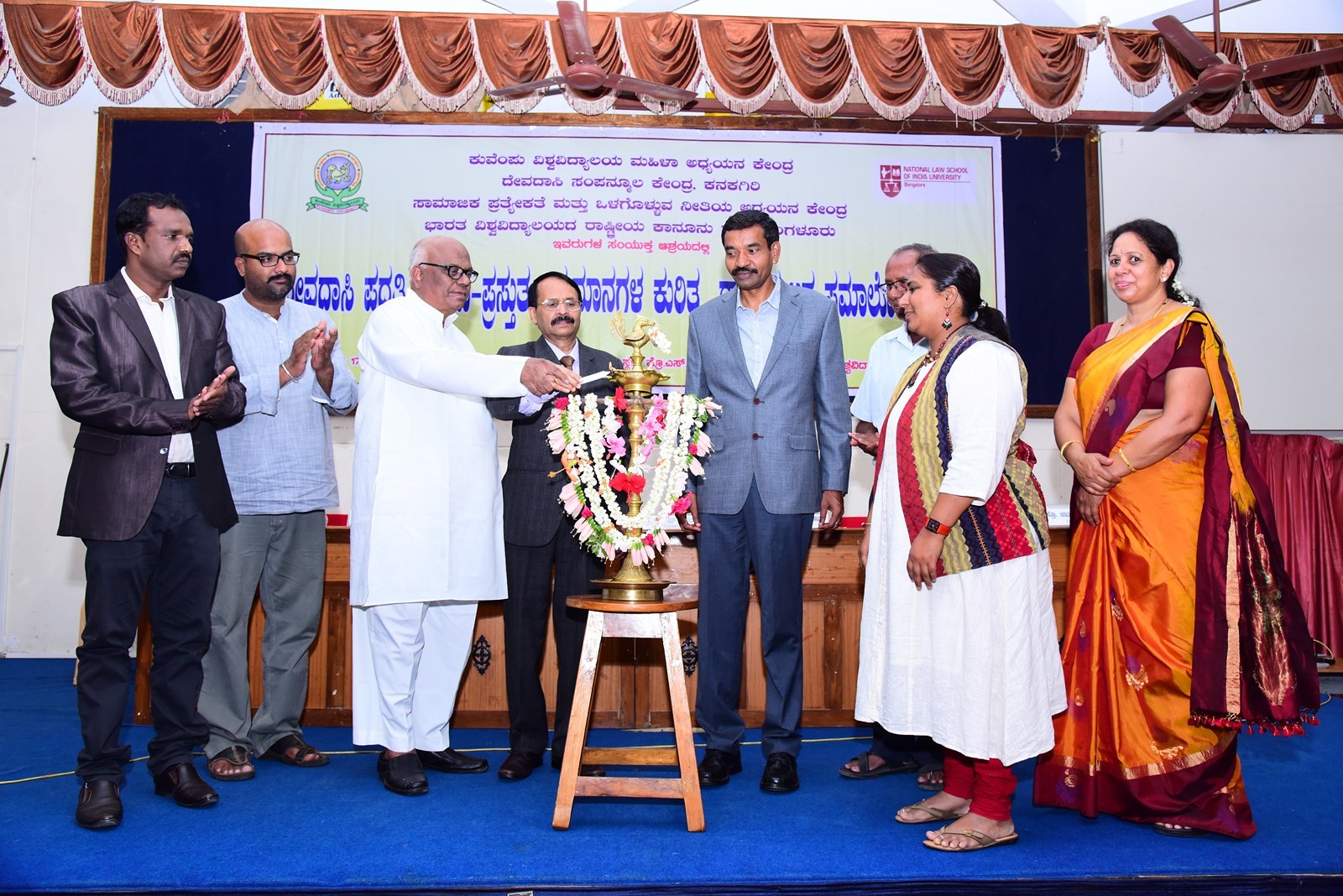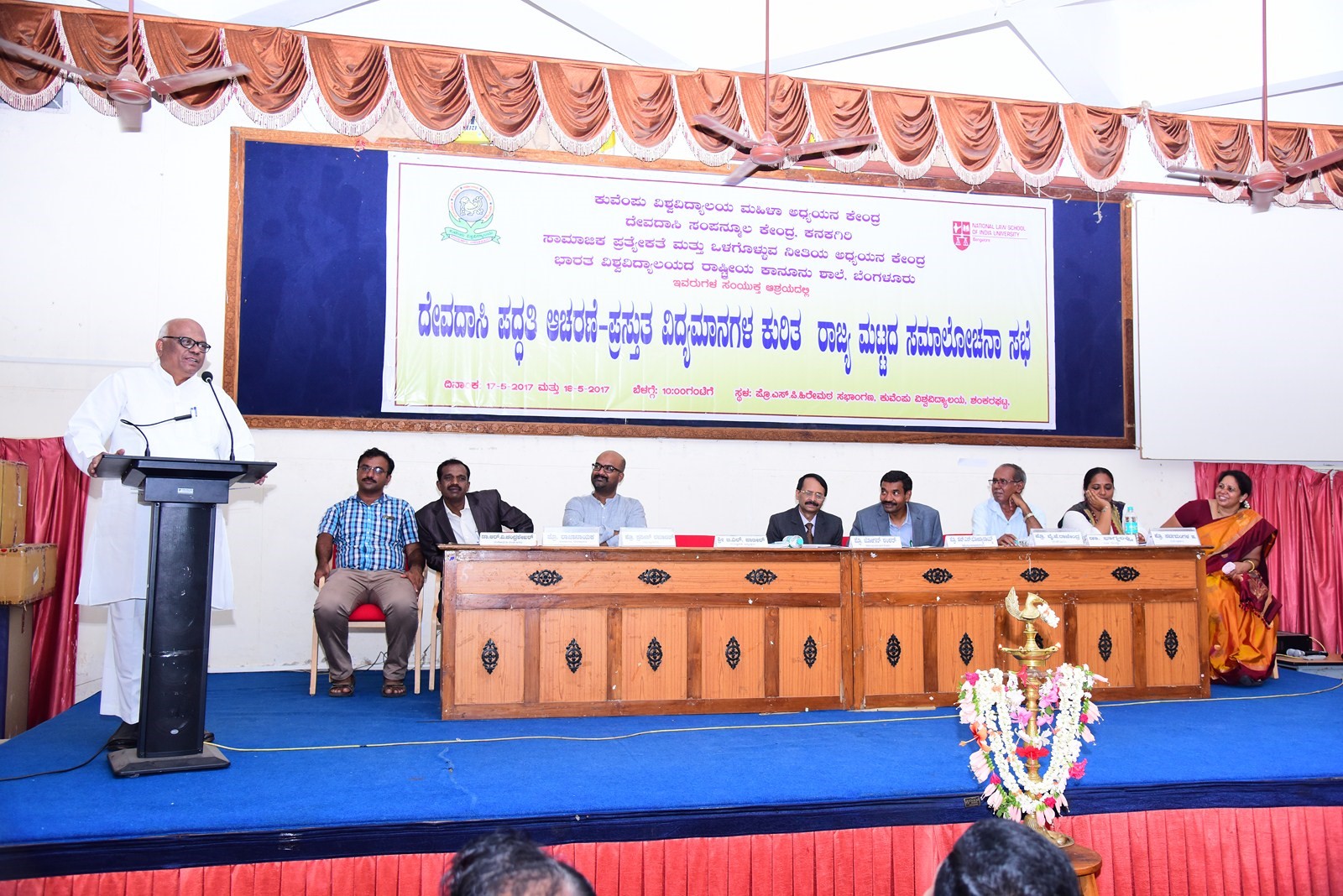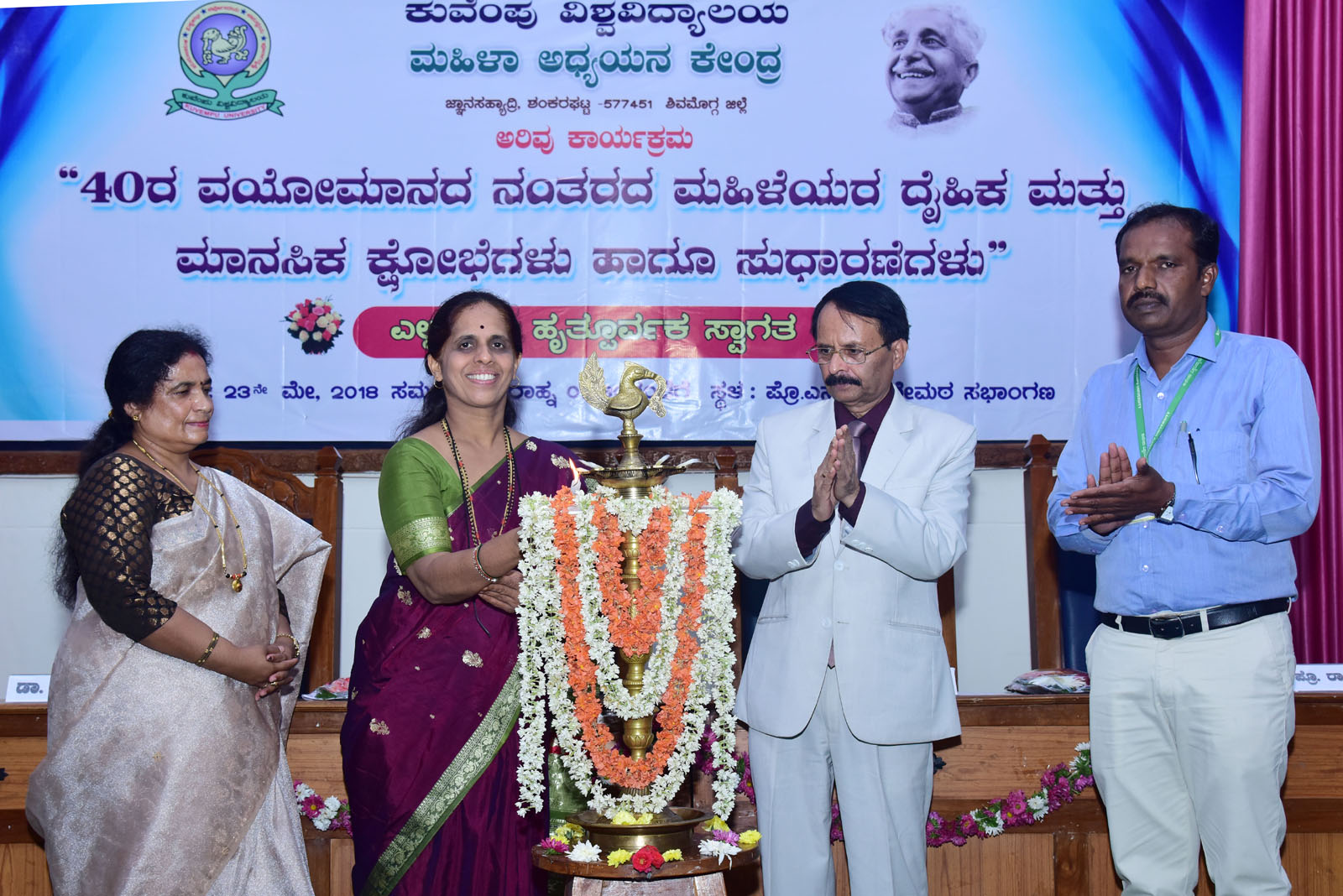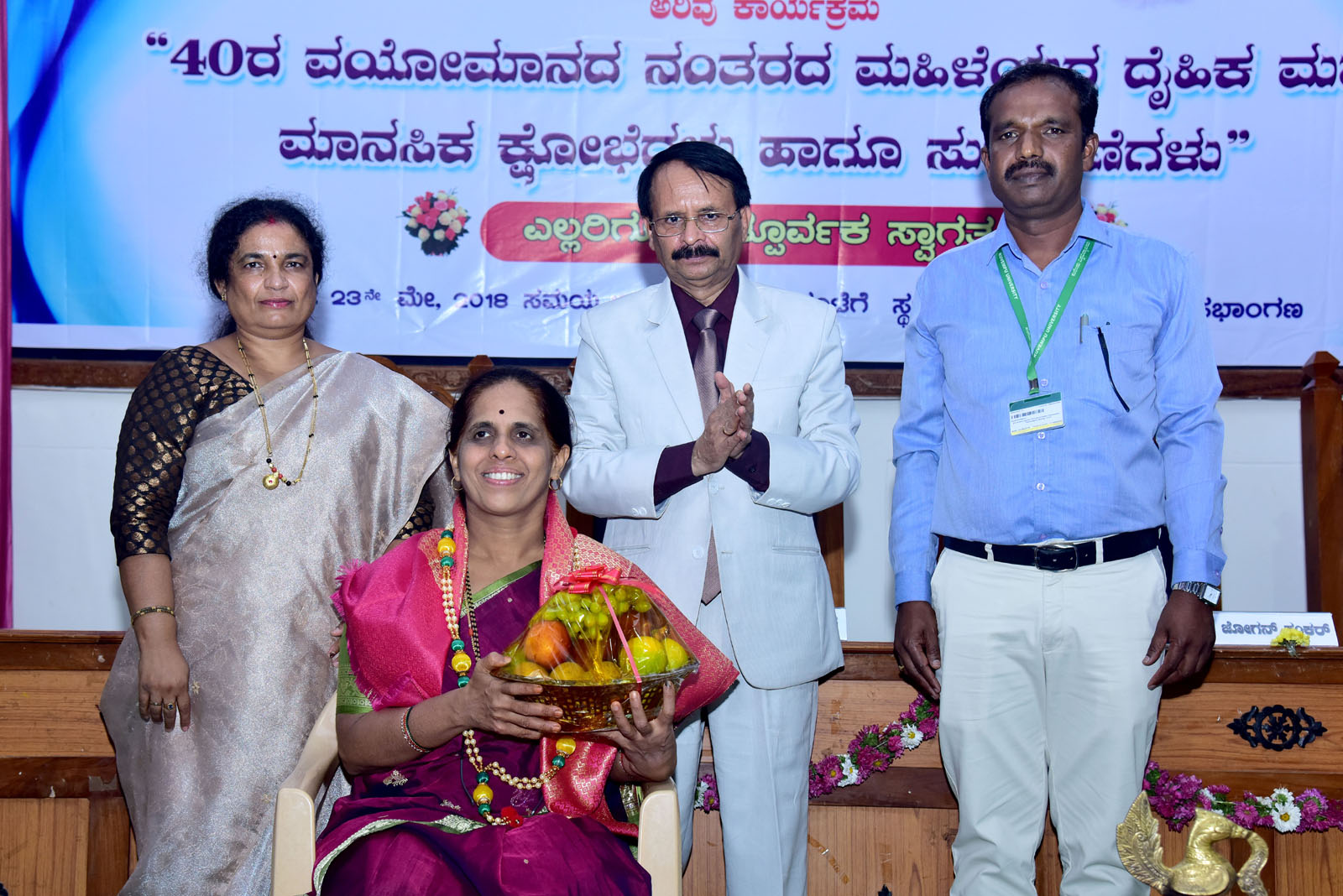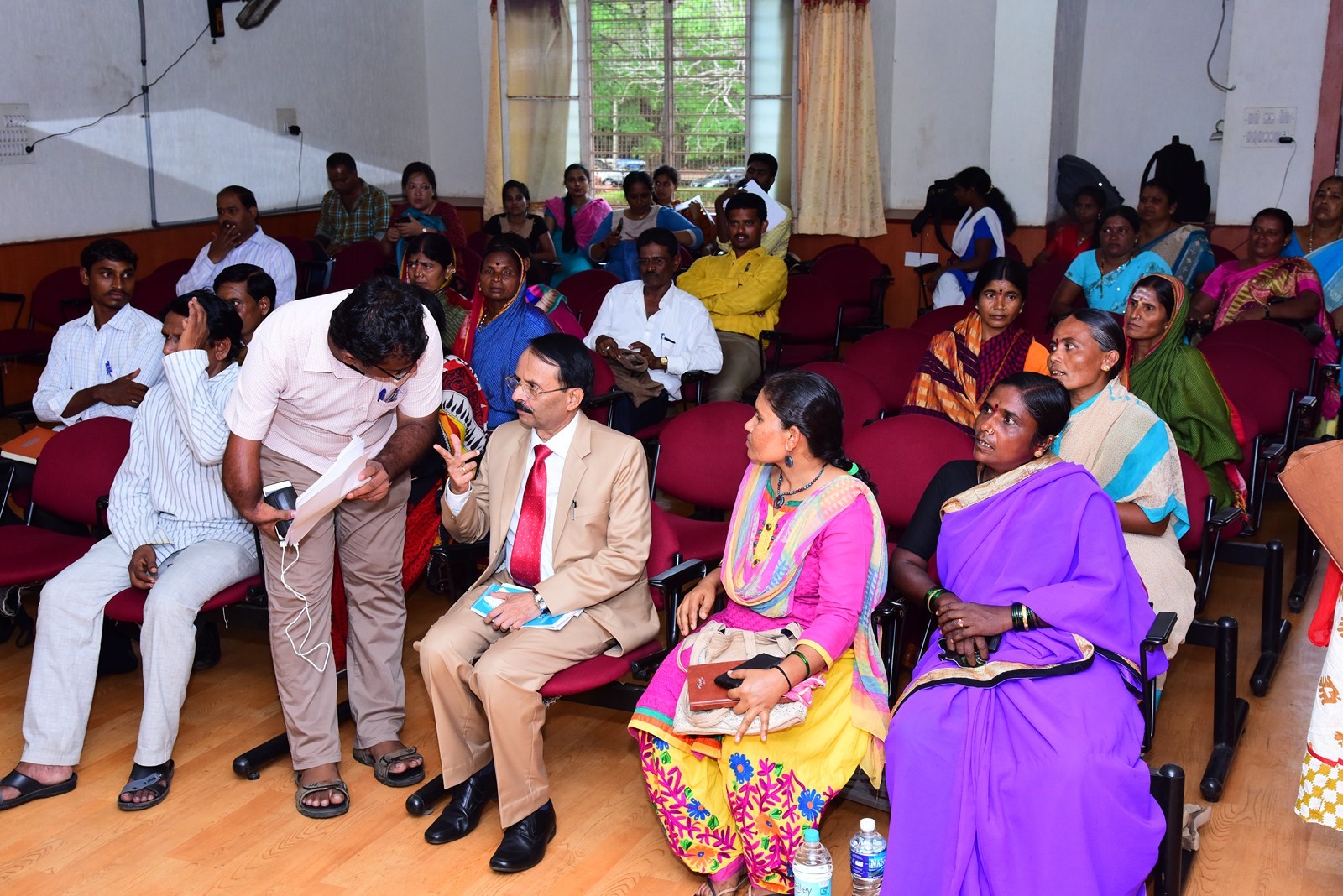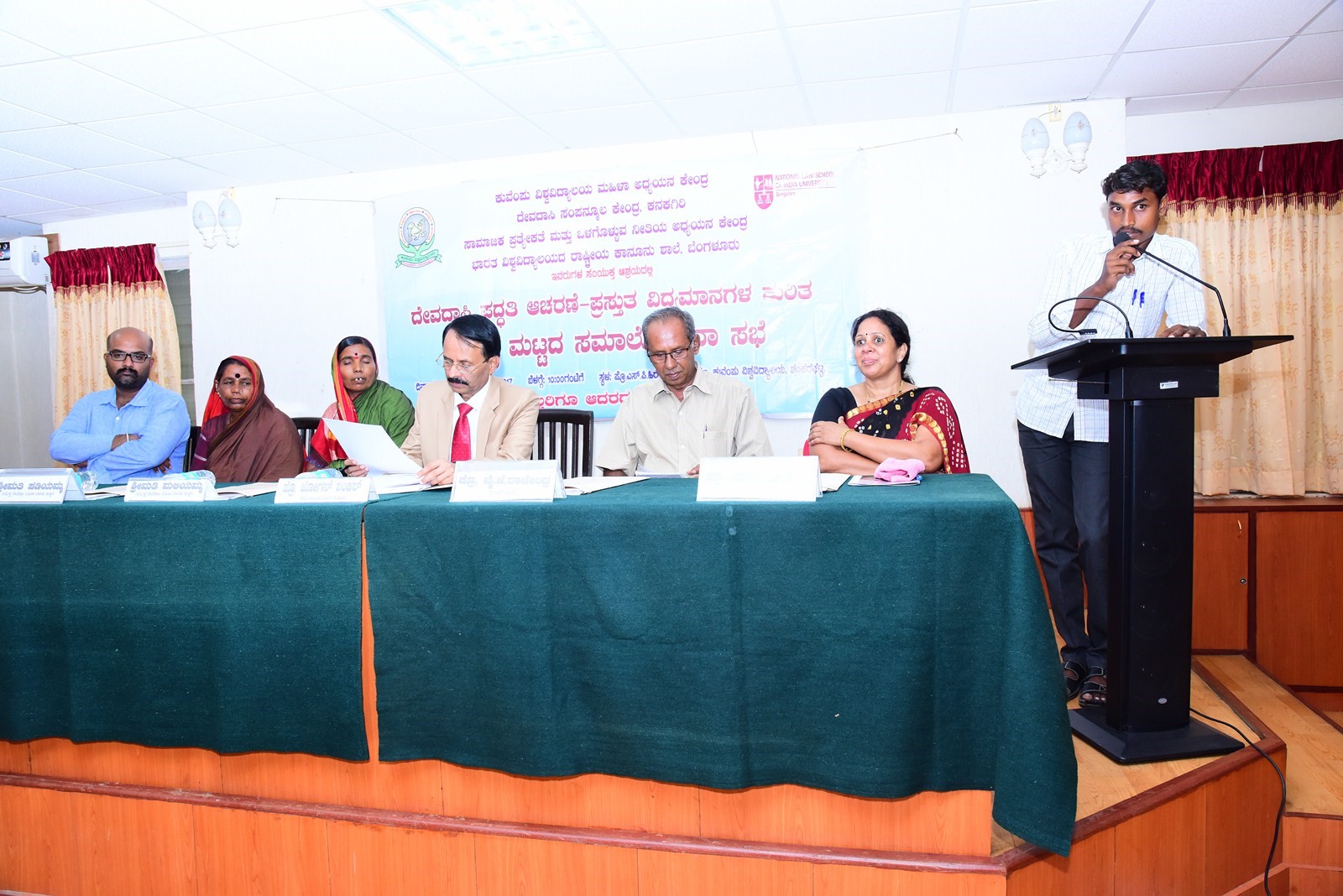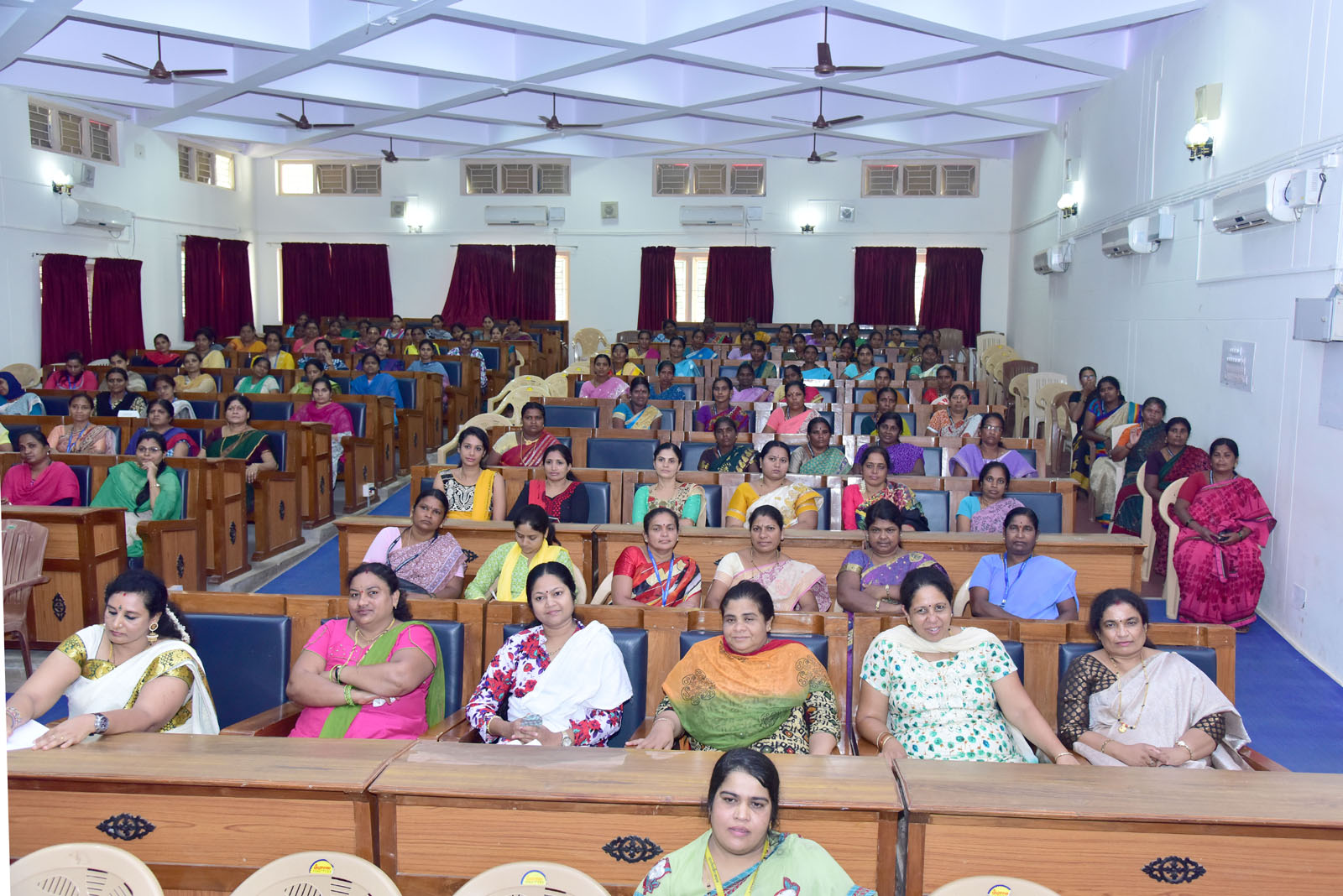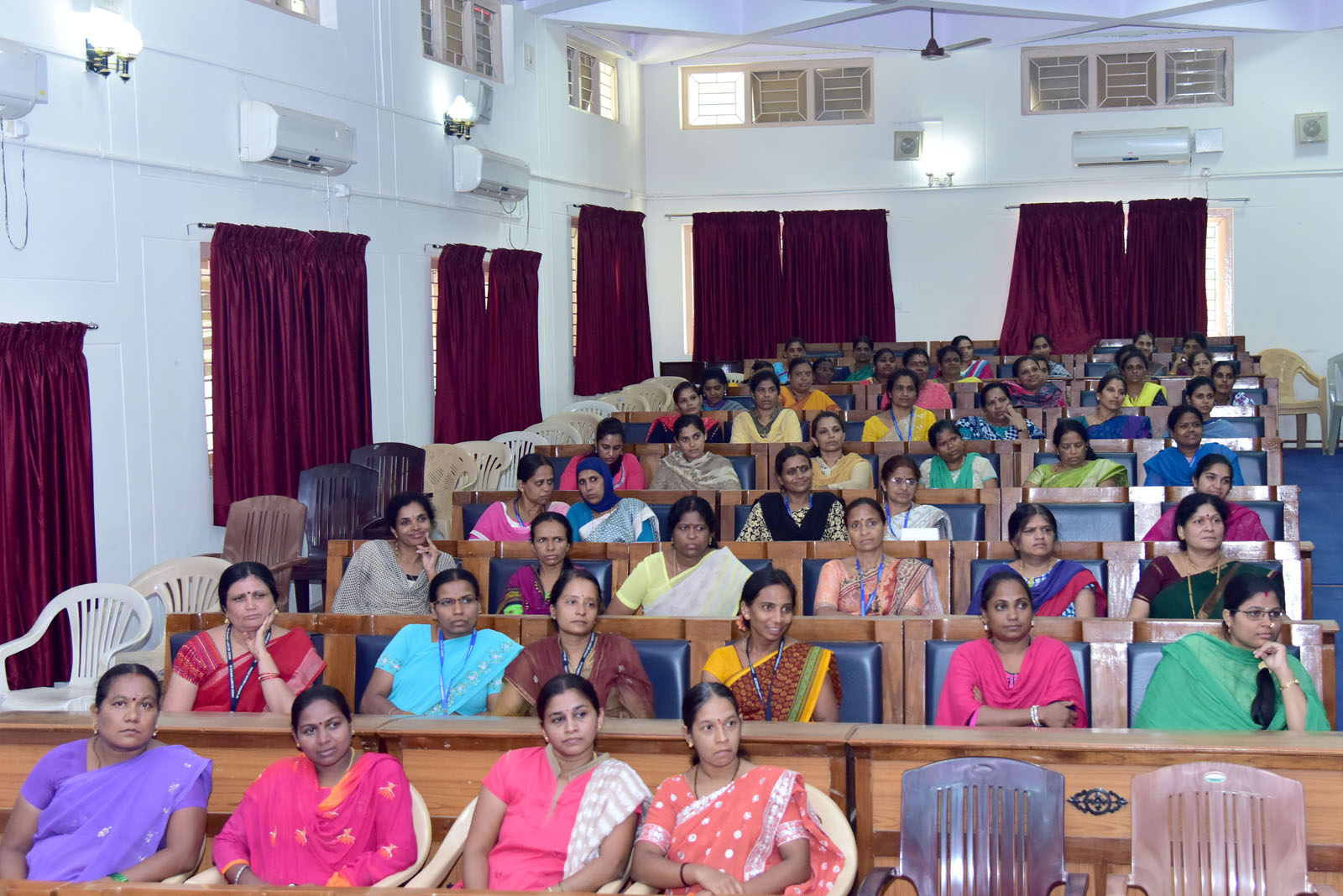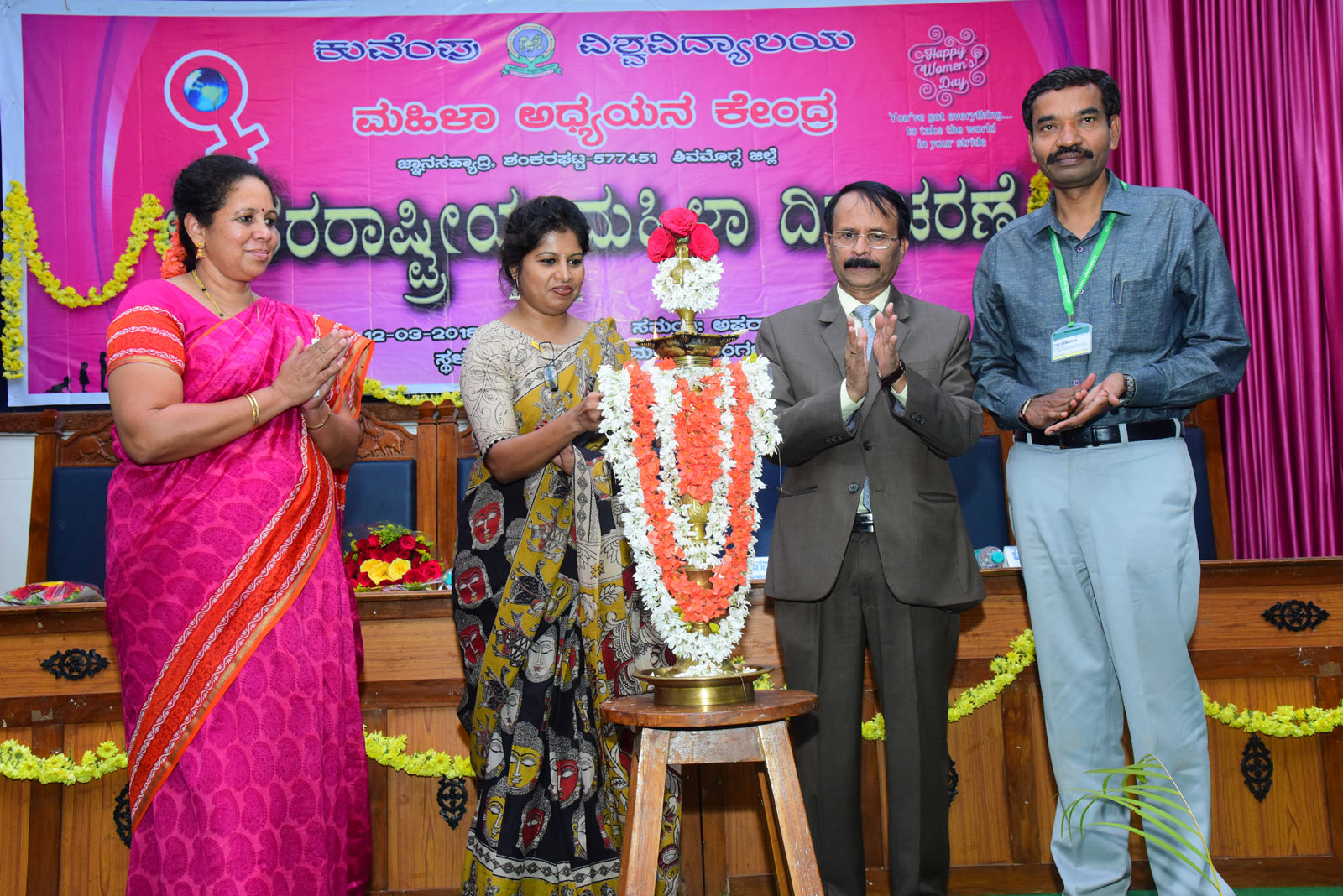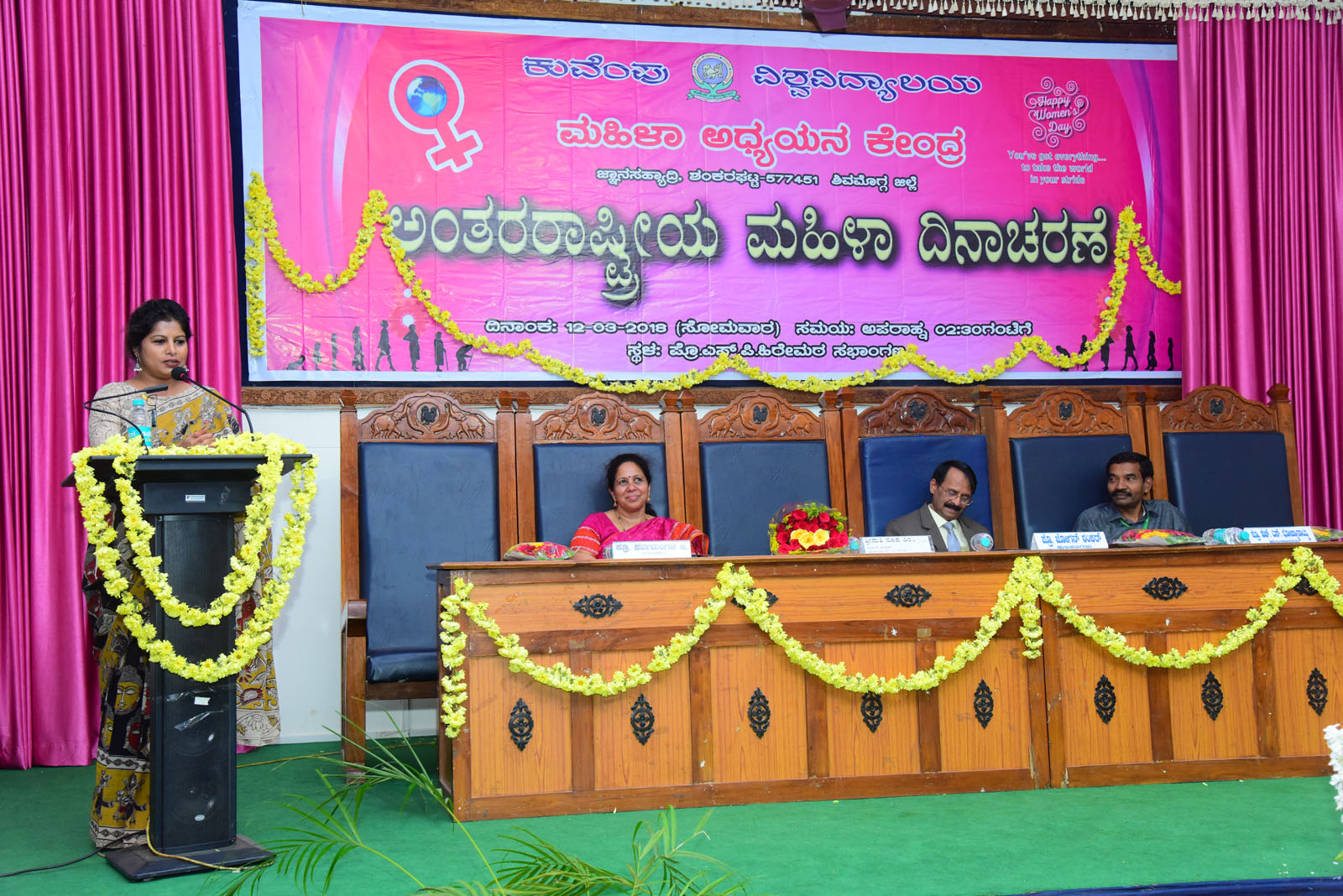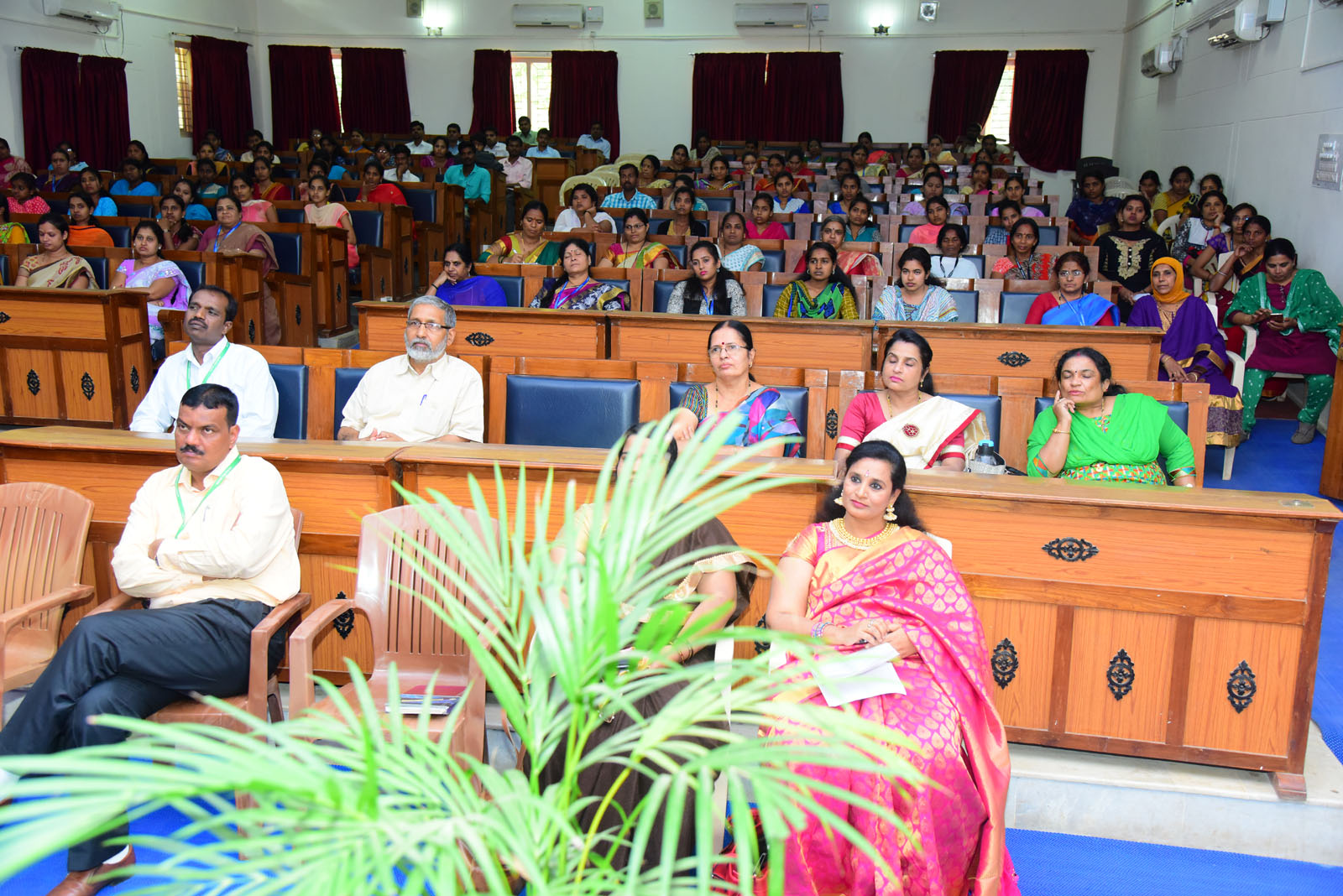 About
Women's studies was born out of the women's movement in India. As a body of theory, it emerged from the engagements of feminist scholars with pressing issues touching the lives of women. It was initially conceptualized as a branch of the social sciences and humanities. Women's Studies Centres were envisaged as playing an interventionist role by initiating the gender perspective in many domains in the generation of knowledge, the field of policy and practice. They were designed to act as catalysts for promoting and strengthening Women's Studies through teaching, research and field action projects: Women's Studies Centre was established in Kuvempu University on 1st April, 2016. This centre is accommodated in Pruthvi Bhavan Building, University Campus, Jnanasahyadri, Shankaraghatta.
Committee Members
1

Dr. Sudha, (Representative of Woman-Teaching)

2

The Vice - Chancellor - Chairperson

3

UGC Non Formal Education(NFE) Bureau Head (Joint Secretary Level) - Member

4

Two Members (at least women) in the subject related area in Kuvempu University Jurisdiction nominated by the vice-Chancellor

5

Dr. D.S. Poornananda, Professor , Dept. of Journalism and Mass Communication, Kuvempu University Shankarghatta - Member

6

Dr. Uma. R. Hegde, Dept. of Hindi, Kuvempu University, Shankaraghatta - Member

7

One Member of the Syndicate Nominated by the Vice Chancellor

8

Smt. Geetha Murthy, M.A. Syndicate Member, Kuvempu University, W/o M.L. Murthy, "Sai Nilaya" Kote Channappa Road, Chikmagalur - Member

9

The President / Chairperson of the Karnataka State Women Commission or a Member nominated by her - Member

10

One Director of other Women's Studies Centres in the State nominated by Vice-Chancellor

11

Director, Women's Studies Centre, Mangalore University, Mangalore - Member

12

One District Women and Child Development Officer in the University area nominated by the Vice-Chancellor.

13

Deputy Director, Women and Child Welfare Department, Halkola, 100 feet Road, Shimoga-57 - Member

14

One elected Women Member of local government nominated by the vice-chancellor

15

Smt. Chaitrashri. B. S. ZP President, Mudugodu Village, Rangenahalli Post, Lakkavalli, Tarikere - Member

16

One member of the UGC Review Commission (Women's Studies) Nominated by the UGC - Member

17

One member representing a NGO/Research institute nominated by the Vice-Chancellor

18

Dr. Sandya Kaveri, 'Akshaya' Basaveshwara Nagara Shivamogga - Member

19

20

The Finance Officer - Member

21

The Director, Planning and Monitoring & Evaluation Board - Member

22

Director, Centre for Women's Studies, Kuvempu University - Convener

23

The Quorum for the meeting of the above committee shall be 1/3 of the members

24

One or two additional eminent members from the field, if need be may be associated with the consent of the Chairperson of the Committee - Member
Vision
To bring about gender sensitization and a sense of equality both in academic and public domains by debating, discussing, documenting and outreach programmes
Mission
Developing and offering teaching programmes, initiating research studies and undertaking outreach activities aimed at developing a gender sensitive healthy society by involving all the major stakeholders such as faculty, students, administration, people representatives, media and civil society.
Objective
The Centre wishes to address three major objectives-Teaching, Research and Extension activities with a focus on bringing about positive attitudinal changes about Women's role in society and eliminating discrimination.
The teaching programmes of the centre aim at internalizing equality by developing a right perspective on gender.
The research programmes strive to identify areas of discrimination against women cutting across race, caste, religion & region and to design and implement short-term, long-term measures to eliminate disparity.
The Workshops and Seminars on Women's issues aim at addressing the complexities in connection with gender; involve resource persons in inter-active sessions with stakeholders; Network and engage in a constant dialogue with Women's Study Centres of other universities and organizations working actively on Women's issues.
Centre for Women's Studies Organized Programmes
1

TAn interaction programme involving Directors of ODANADI SEVA SAMSTHE, an NGO at Mysore and other representatives of NGO's all over the State regarding reservation for sexually exploited women and their children in higher education 28th April 2016

2

Formal inauguration of the Women's Studies Centre by Prof. R. Indira, renowned sociologist and activist. Felicitation to meritorious children of Kuvempu University employees was held during this function. Prof. Jogan Shankar, Vice-chancellor presided over the function. 8th September 2016

3

An orientation programme for I year Post-graduate girl students in which Dr. Prakrithi gave a lecture on "Health and Hygiene". Facilities available for girl students at the University was briefed to the students by the Co-ordinator of Women's Studies Centre. A frank interaction of the students with the resource person and the Co-ordinator regarding several issues faced by girls was the highlight of the programme. 14-09-2016 to 16-09-2016

4

An innovative programme called Gender Champions in Universities proposed by MHRD vide UGC letter D.O. No.91-2/2014(GS) dated 3rd August 2015 has been initiated at the Women's Studies Centre during 2016-17

5

TTwo day Awareness Programme on 20th and 21st Feb-2017. The Women Study Centre in collaboration with Sexual harassment Redressal Cell of our University organised a two days awareness programme on "Sexual Harassment against Women at work Place (Preservation ,Prohibition and Redressal Act 2013).The workshop was attended by teaching and non teaching staff and students of our university. Dr.Swanamala Sirsi ,from Mysore and Dr. Shanthi G. from Samruddi Foundation Mysore were invited as resource persons. They delivered special lectures on "The challenges faced by the women in the modern world and measures to be taken to strengthen themselves." They also interacted with staff and students and clarified the doubts and questions raised by them. 20-02-2017 and 21-02-2017

6

On 09-03-2017 the Women's Study Centre organized 'International Women's Day'. Smt.K.S. Vimala a well known social activist and Vice President, All India Democratic Women's gave a lecture and later on she was also facilited by the Women Study Centre 09-03-2017

7

Kuvempu University Centre for Women's Studies organized a felicitation and prize distribution programme for the children of University employees at Prof. P. Venkataramaiah Hall. The ceremony was presided over by Hon'ble Vice-Chancellor Prof. Jogan Shankar. Prof. H.S.Bhojya Naik, Prof. Raja Nayak, (Evaluation) and Prof. R.Hiremani Naik, Finance Officer, Kuvempu University were present on the occasion. 31-07-2017

8

Centre for Women's Studies organized a programme in collaboration with Devadasi Resource Center Kanakagiri, Social Inclusion and Exclusion Policy Study Center, National Law School of India University, Bangalore at Prof. S. P.Hiremath Hall on "State level consultation meeting on Devadasi system celebration State level" on current events A conference meeting was held. Sri. B.L. Patil, inaugurated the function, Prof. Jogan Shankar, Hon'ble Vice-Chancellor and president of the program. Prof. H.S.Bhojya Naik and Prof. Raja Nayak, (Evaluation), Kuvempu University were present on the occasion. 17-05-2017 to 18-05-2017

9

A special lecture was organized by Centre for Women's Studies on "Impact of Social Media on Youth" at Prof.S.P.Hiremath Hall. Regarding this topic, Mr.Abhinav Ashok Khare, I.P.S., Superintendent of Police, Shivamogga spoke that social media is making domination over youths, it's becoming more friendly to the youth more than the book or studies. Students must be aware that they should not becomes slaves to watsapp, facebook and twitter, its more essential that they must avoid social media than their studies. Prof. Jogan Shankar Hon'ble Vice-Chancellor presided over the function. 10-10-2017

10

Centre for Women's Studies in collaboration with Swaraksha for Woman trust (R), organized a workshop for Women employees of Kuvempu University and students on "Self Defense Training". Chief guest of the function C.E.O. Karthik S. Katil founder of Swaraksha for Women trust, who also spoke introductory speech on programme. Prof. Jogan Shankar Hon'ble Vice-Chancellor presided over the function. Prof. H.S.Bhojya Naik, Registrar, Prof. R.Hiremani Naik, Finance Officer, Prof. D.S. Poornananda, Director, Student Welfare and Prof. Chandrashekhar, Director, DDE, Kuvempu University were present on the gathering. 26-10-2017

11

N.E.T and S.L.E.T Competitive exams training for University Students has been conducted by Centre for Women's Studies. The Resource persons are: Dr.Vasanth Kumar Pai from Reasoning (including mathematics) Dr.Jaganath K Dange taught Teaching aptitude, Research aptitude & Communication, Higher Education, Dr.B.J.Girisha taught Mathematical Reasoning: Dr.Krishna M.M. Data Interpretation: Dr.Ravikumar guided about information & Communication Technology: Dr.Raghavaendra S.P Information & Communication Technology: Dr.Kumarswamy B.E. People and Environment: Dr.Ramprasad and Dr.Rajendra Chenni regarding comprehension and more information. 20th, 21st, 27th and 28th of January and 03rd, 04th, 17th and 18th February 2018

12

Centre for Women's Studies celebrated the International Women's Day. In this programme Roopa. M. Superintendent of Police, Anti-Corruption Bureau, C.B.I., Bengaluru was the chief guest. Prof. Jogan Shankar Hon'ble Vice-Chancellor presided over the function and Prof. H. S. Bhojya Naik, Registrar, Kuvempu University, presented in the programme. 12-03-2018

13

The Women's Study Centre at Kuvempu University has organized Two Days National Conference on "Postmodern Feminist Paradigm: Indian Experience and Strategies for Development" during 12th and 13th of March 2020 with assembling of nearly 150 participants from across the country. Honourable Vice-chancellor of the Kuvempu University Prof.Veerabhadrappa B.P. was chairman, Prof. S.S.Patil, Registrar shoulders the responsibility of presiding over the conference. The Director of Women Study Centre and the conference expressed centre activities, followed by Prof.Venkateshwarulu, Registrar (Evaluation), Prof. Ramesh, Finance Officer, as Guest of Honour. Smt.Kiran Desai, Syndicate Member, Kuvempu University was invited as special guest for the Inaugural function. 12th and 13th of March 2020

14

The Women's Study Centre of the Kuvempu University organized a Five Days Faculty Development Programme (FDP) on Impact of Covid-19 on Women: Family, Health, Education and Employment in an Online Mode for University and College Teachers from 17th to 21st August, 2020. A total number of 257 participants from across the country registered for the program. The programme was spread across 5 sessions engaged by 5 resource persons from various institutions. The Hon'ble Vice-Chancellor of the University, Prof. B.P.Veerabhadrappa inaugurated the programme. 17th to 21st August, 2020

15

The Centre conducted Two Days Awareness Program for Women and Self Help Groups by Covid-19 Effects and Challenges (Extension Activity) on 26th & 27th of November 2020 especially for women in villages for promoting awareness of Covid-19. Under this extension programme, the committee members of the program interacted with the village women from Malenahalli and Nellisara for offering need based information related to Covid-19. The members distributed 200 face mask and sanitizers for the village women with the co-operation of health centre team. 26th & 27th of November 2020

16

Women study centre has formed Advisory Committee Members, according to UGC guidelines. So the first time the centre has conducted the meeting with have the committee members from different disciplines according to UGC Standardization in WSC, Kuvempu University on 28/1/2020. Members of the Committee
1. Prof. S.S Patil, Registrar, K.U Chairman (in the Absence of Vice - Chancellor)
2. Prof. M. Siddappa Member (Director, W.S.C, Bangalore)
3. Prof. Rachappa Member (Buddha Trust, Shivamogga)
4. Prof. Ravindra Gadkar Member (Social Work Dept. K.U)
5. Sri, Eranna S. Panchal Member (Dept. Director, Women & Children Section, Shimoga)
6. Dr. Krupalini Member (Sociology, Shayadri, Shimoga)
7. Prof. S. Padmamma Director (W.S.C, Kuvempu University)
8. Smt, Usha Kiran Member (Taluk Panchayat Member, BRP)
The committee has taken agenda one by one for discussion and came out the conclusions as explained below. Also, suggested to take up the possible events to be performed during the academic year 2020-21.
a. Preparation of Statue for M.A Women Study Education to start in the Women Study Centre.
b. To Establish the Savitribai Pule Adyana Peeta in the WSC.
c. To start the M.A Women Study Subject in the WSC. ( 2 years P.G, 1 year Diploma, and 6 months certificate course)
d. To form the BOE and BOS Members Selection
e. BOE Members Selection
f. Academic Activities Related
g. Find out the existing amount in women Study Centre for future programme
h. Preference wise programmes will be run in the centre in 2019-20
i. Invite Subject Expert for Preparation of the Syllabus through conducting Workshop and within the March 2020 National Conference will be conducted.
j. To Report the Repercussion of the Chandragutti Jatre

13-02-2020

17

The Centre organized a Workshop on Curriculum Planning and Development Held on 13-02-2020 at 10.00 AM. The Director of the Women's Study Centre welcomed all the experts through Inaugural function of Workshop held at Prof.Venkataramaiah Hall, Kuvempu University on 12th January 2020. The main agenda of the workshop is Syllabus Formation for New PG Course in Women's Studies. After inaugural function, the director briefly explained to the invited members about the agenda for discussion and decision at the workshop. Five groups were made for preparation of syllabus on the basis of their expertise hence, the Experts participated in the workshop went through the draft syllabus prepared for New PG Course in Women Studies in Kuvempu University.
Members of the Committee
1. Prof. S. Padmamma Director (WSC-Kuvempu)
2. Prof. Shakunthala Shetter Member ( Director-WSC in Dharwad)
3. Prof. Hemalatha Member ( Director-WSC in Dharwad)
4. Prof. Siddagangamma Member( Director-WSC in Dharwad)
5. Dr. M. Siddappa Member( Director-WSC in Dharwad)
6. Prof. Kiran Prasad Member (Prof. in Journalism, Tirupati, venkt.)
7. Dr. Mangala Member( Director-WSC in Dharwad)
8. Dr. Yeriswamy Member( Director-WSC in Dharwad)
9. Prof. Ravindra D.Gadkar Member ( Prof. in MSW in Kuvempu)
10. Dr. Krupalini Member (Assot.Prof. BSW in Shayadri)
11. Dr. Veena M.K Member
12. Dr. Rajeshwari Member
13. Dr.Shubha Maravante Member


13-02-2020

18

The Women's Study Centre at Kuvempu University has organized Two Days National Conference on "Postmodern Feminist Paradigm: Indian Experience and Strategies for Development" during 12th and 13th of March 2020 with assembling of nearly 150 participants from across the country. Honourable Vice-chancellor of the Kuvempu University Prof.Veerabhadrappa B.P. was chairman, Prof. S.S.Patil, Registrar shoulders the responsibility of presiding over the conference. The Director of Women Study Centre and the conference expressed centre activities, followed by Prof.Venkateshwarulu, Registrar (Evaluation), Prof. Ramesh, Finance Officer, as Guest of Honour. Smt.Kiran Desai, Syndicate Member, Kuvempu University was invited as special guest for the Inaugural function.

12th and 13th of March 2020

19

The Women's Study Centre of the Kuvempu University organized a Five Days Faculty Development Programme (FDP) on Impact of Covid-19 on Women: Family, Health, Education and Employment in an Online Mode for University and College Teachers from 17th to 21st August, 2020. A total number of 257 participants from across the country registered for the program. The programme was spread across 5 sessions engaged by 5 resource persons from various institutions. The Hon'ble Vice-Chancellor of the University, Prof. B.P.Veerabhadrappa inaugurated the programme.

17th to 21st August, 2020

20

The Centre conducted Two Days Awareness Program for Women and Self Help Groups by Covid-19 Effects and Challenges (Extension Activity) on 26th & 27th of November 2020 especially for women in villages for promoting awareness of Covid-19. Under this extension programme, the committee members of the program interacted with the village women from Malenahalli and Nellisara for offering need based information related to Covid-19. The members distributed 200 face mask and sanitizers for the village women with the co-operation of health centre team.

26th & 27th of November 2020

21

Meeting was held on 9th and 10nth - November-2020 to discuss regarding the extension programme. Here decided to take two villages and give the awareness program for women. Accordingly the Women's Study Centre has conducted extension activity especially for women in villages Malenahalli and Nellisara for promoting awareness of Covid-19 and other pandemic diseases and also distributes 200 masks and Centre also associated with health centre team to general checkup. The program entitled on "Awareness Program for Women and Self Help Groups by Covid-19 Effects and Challenges"
Target Groups:
Such as;
1. Women self help group
2. Agricultural women
3. Housewives
4. Anganavadi workers
The program was planned and executed accordingly on 26th, 27th, November 2020. The inaugural function was started at 10.00 AM on26th and 27th November, 2020, at both the places Nallisara and Malenahalli . 1st day the morning 9 AM team went to the Nellisara and 2nd day visited to Malenahalli. Welcome: 1st day PDO Prakash of the Gramapanchayat Malenahalli and Nellisara formally welcomed all the members of the programme. 2nd day Sumitra Subedar - Gramapanchayat Secretary of Malenahalli and Nellisara. Formally welcomed all the members of the programme.

9th and 10nth - November-2020

22

An advisory committee meeting was organized on 29.01.2021 in the New Syndicate Hall of Kuvempu University Shankarghatta. The meeting was started at 3.30 PM under the chairmanship of Prof. B.P.Veerabhadrappa, Honorable Vice-Chancellor. To begin with Prof. Padmamma, Director of Women Studies Centre Introduce & Welcome the members to the meeting and highlighted the success of the centre in organizing seminars, Conference, and Workshops and Extension Activities carried out during the previous Academic Years 2019-2020 and 20-21, and explained about to Agenda to be executed for the Academic Year 2021-22. The following are the members of the Advisory Committee Meeting.
Members
1. Prof. B.P. Veerabhadrappa(Hon'ble Vice-Chancellor) Chairman
2. Prof. S. Padmamma Director (WSC-Kuvempu)
3. Smt. Aruna Devi Activist, NGO
4. Dr. Rachappa Member, Rtd.Principal, NGO
5. Dr. Krupalini Member (Asst.Prof. BSW in Sahyadri)
6. Dr. Rajeshwari Member (Associate Pro. Seeds & Bio-Tech)
7. Sri. Basavaraj, N Member ( Child & Dept. Office, Shimoga)
8. Dr. M. Siddappa Member( Director-WSC in Bangalore)

29.01.2021

23

Women Study Centre have organized International Women's Day Celebrations and One day workshop on "Skill Development-Awareness Program" on 9th March, 2021 for College Coordinators of all the cells, at Hiremath Hall, Kuvempu University Shankaraghatta. The inaugural session was started sharp at 10.30 AM with the invocation song. After that introductory note was given by Prof. S. Padmamma, Director of Women Study Centre, Kvuempu University. The program was inaugurated by Smt. Aruna Devi, Director, Janashikhsana Samsthana Shivamogga. Prof S.S. Patil, Registrar of Kuvempu University delivered special guest speech. Professor Kannan P., Registrar Evaluation of Kuvempu University delivered special guest speech. A presidential remark was rendered by the honorable vice chancellor Professor B.P. Veerabhadrappa. The session was started at 2.30 P.M handled by Smt. Suvasini, Community Affair Officer, Municipality, Bhadravathi. The Participants belonging to Co-ordinators of NCC, NSS, rangers and rovers, Red Cross, women empowerment cell, student redressed cell, anti-harassment cell and counselling cell were the beneficiaries from all the degree colleges of Kuvempu University. Finally the program ends with the team discussion and recorded their opinions. Lastly, Certificates are distributed to the members.

9th March 2021