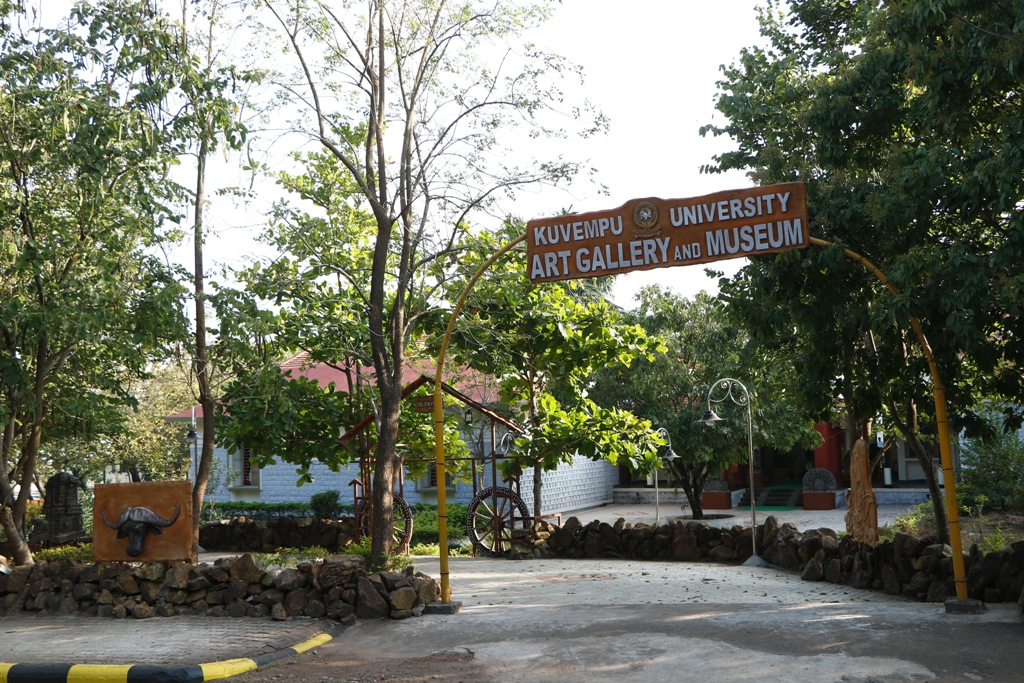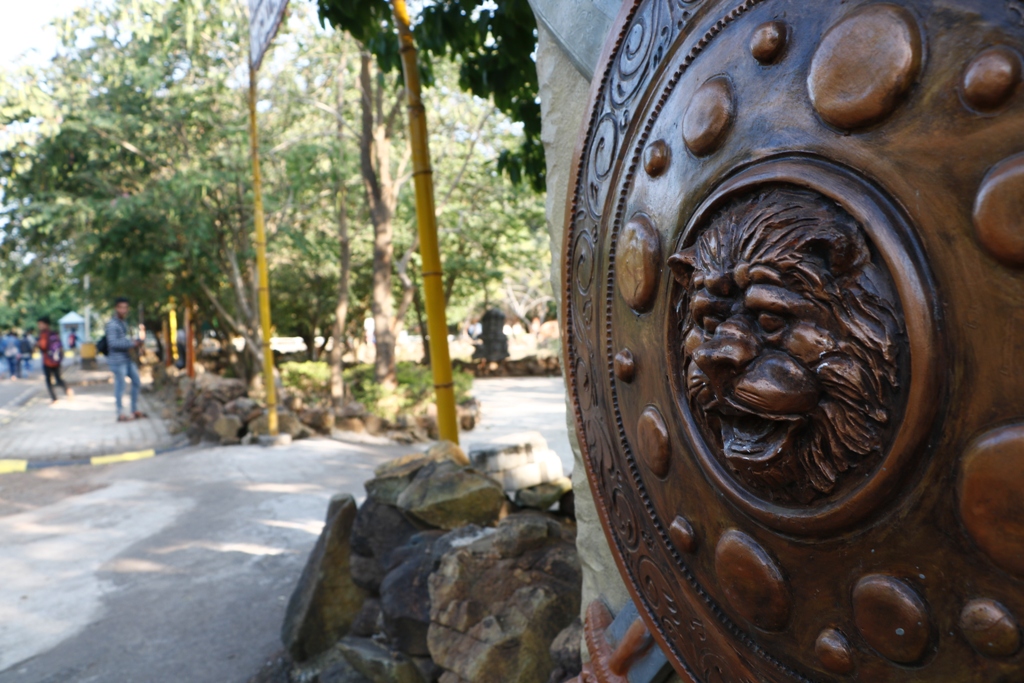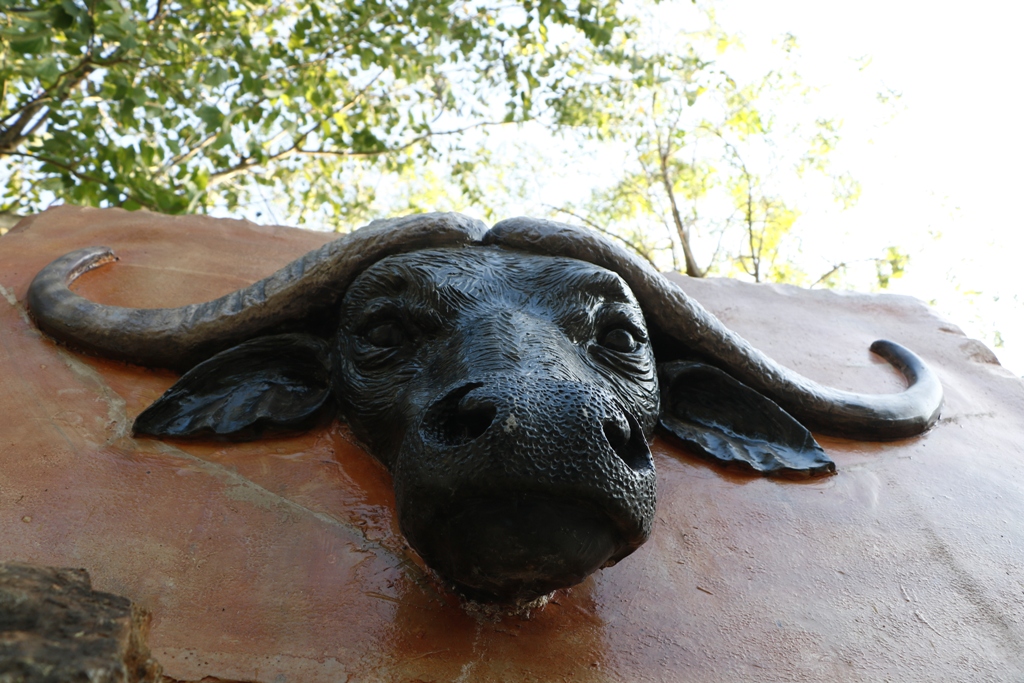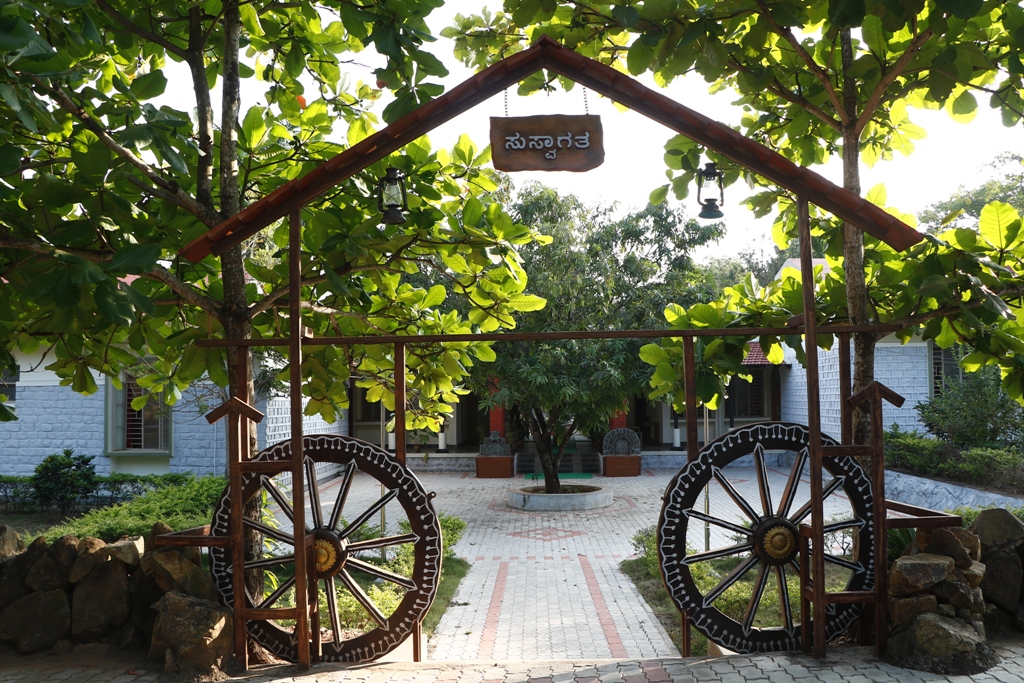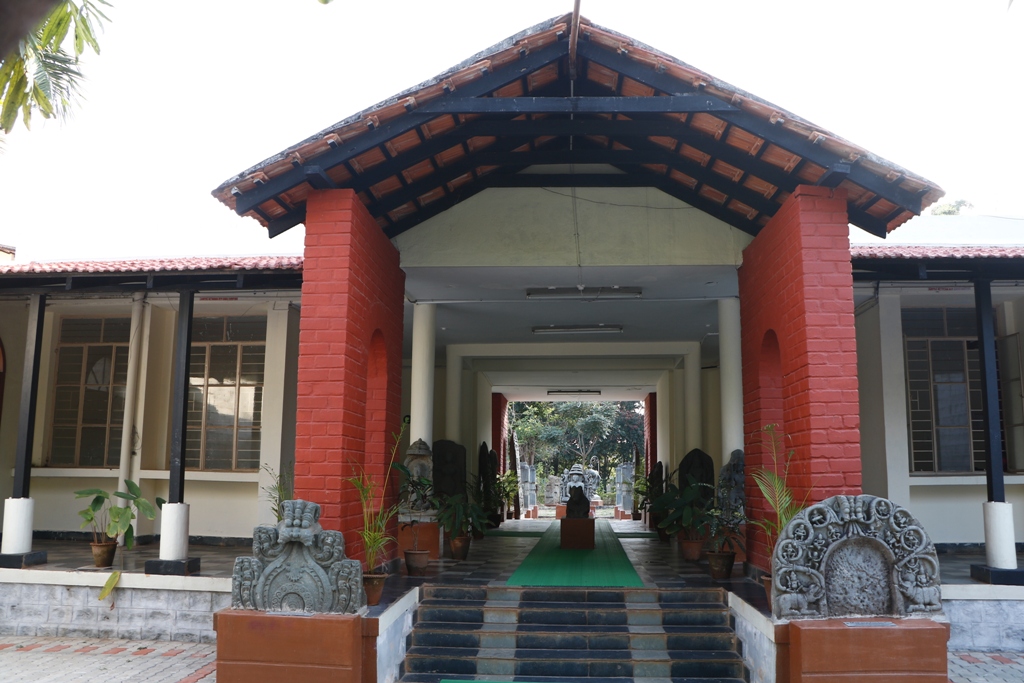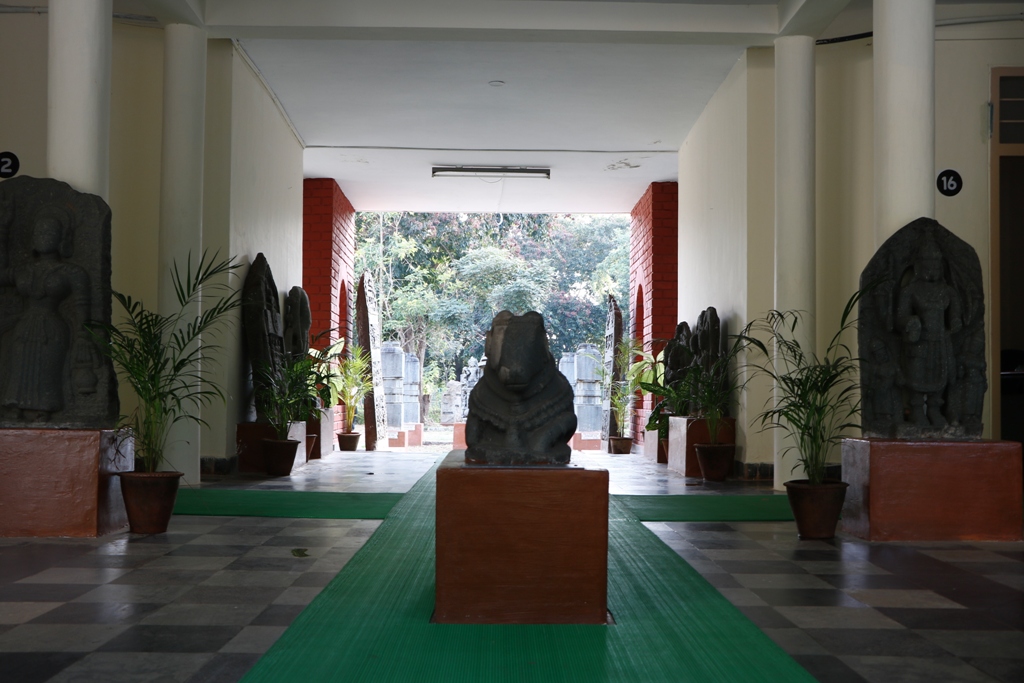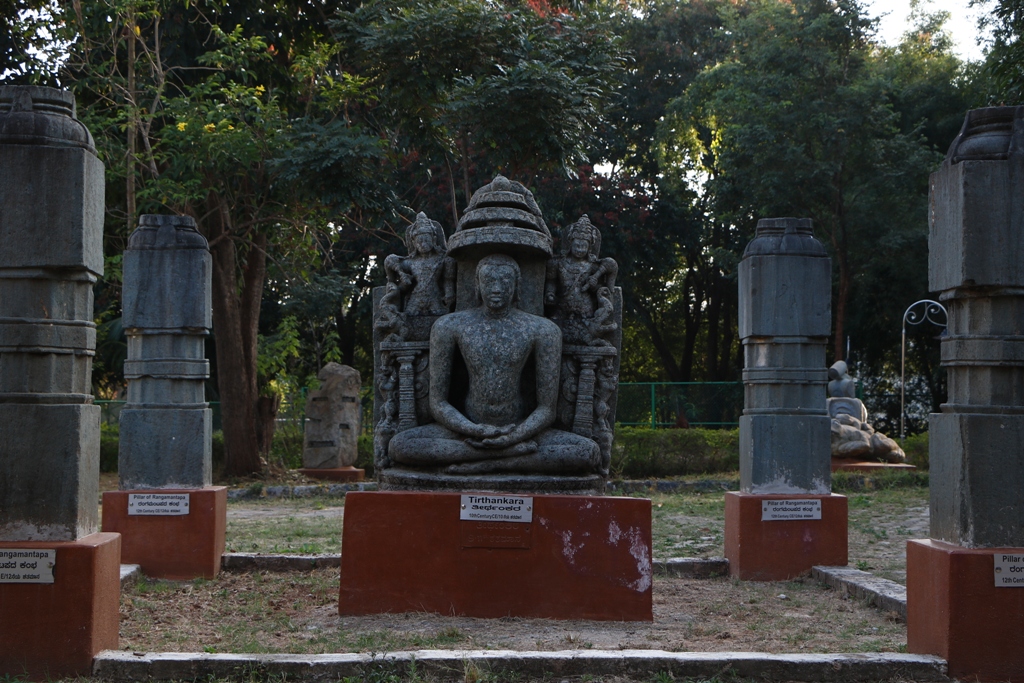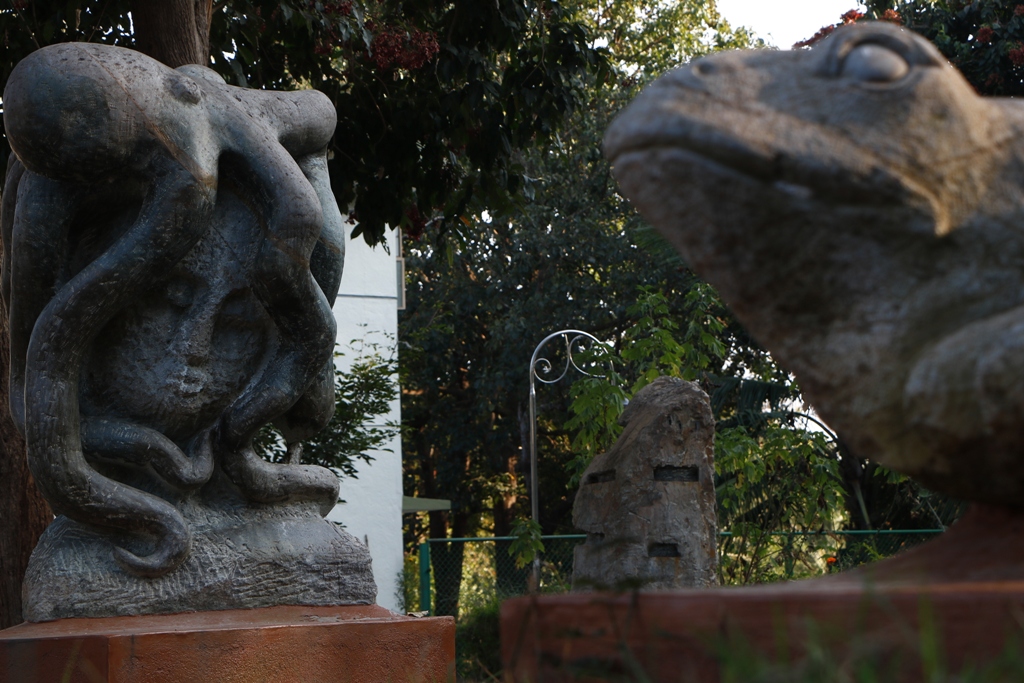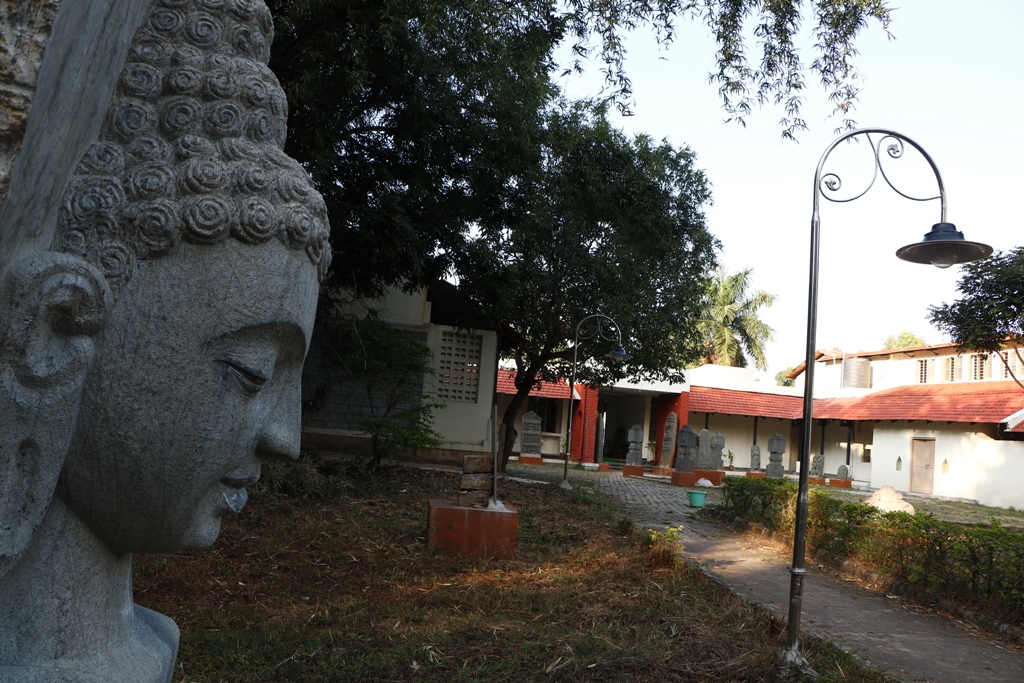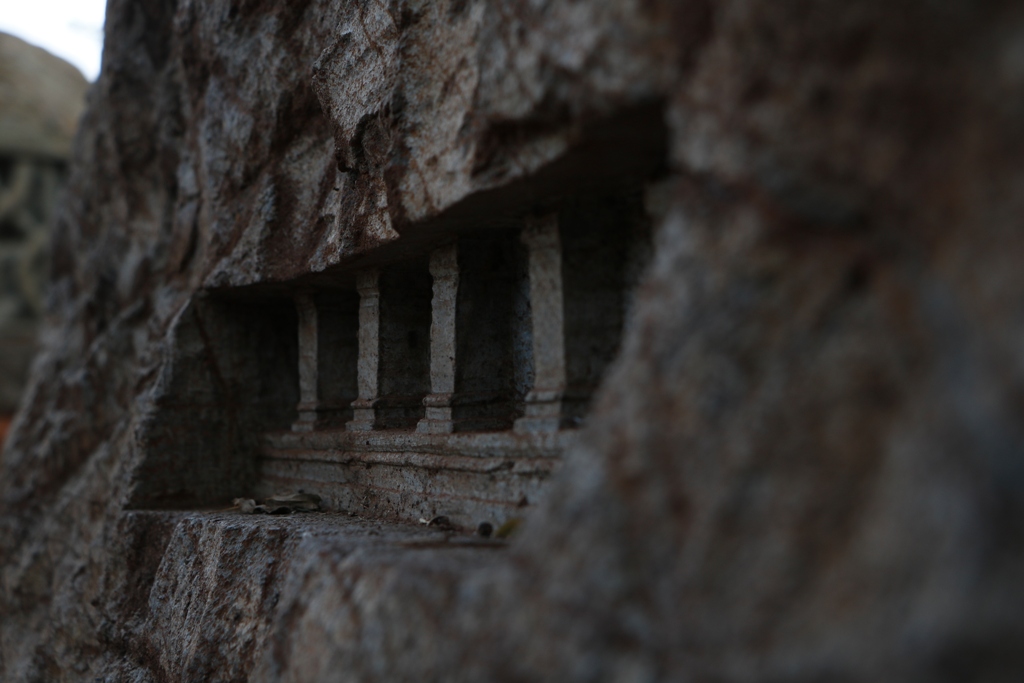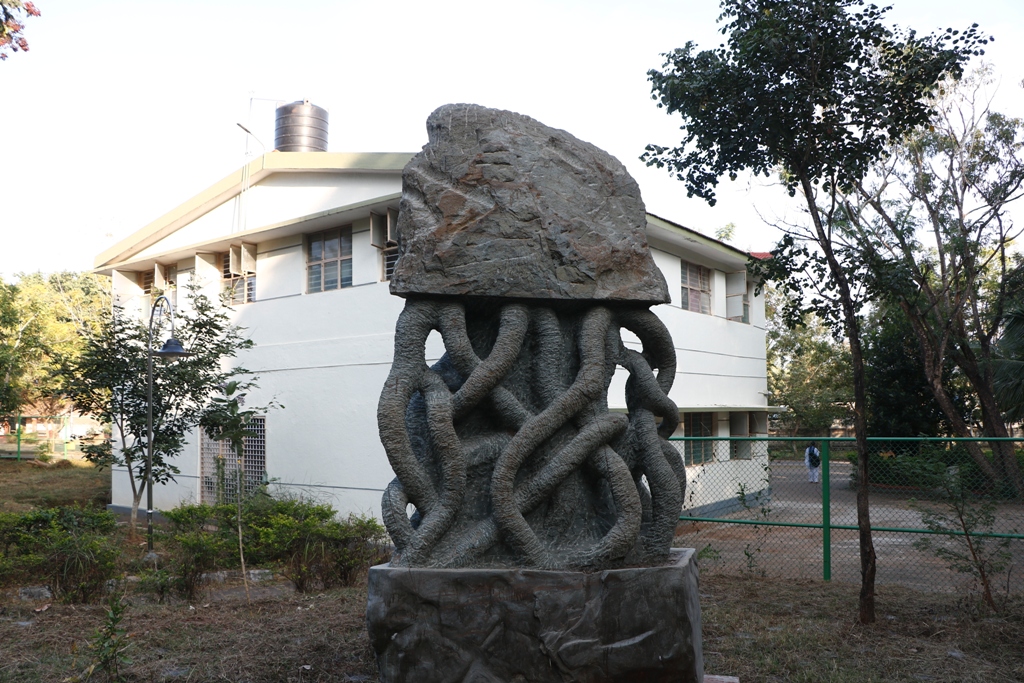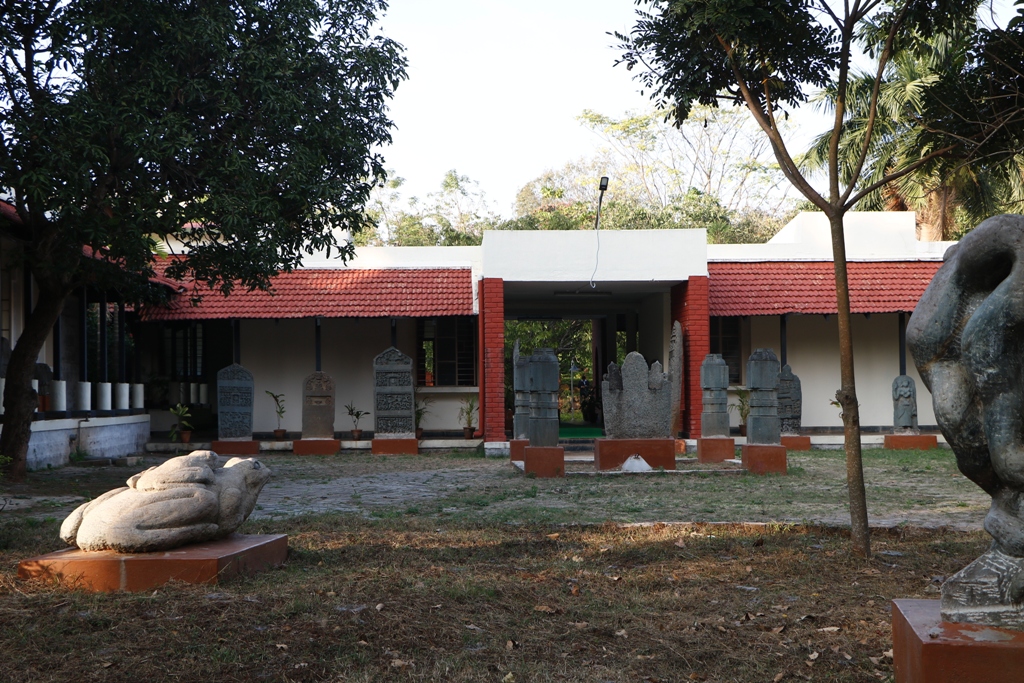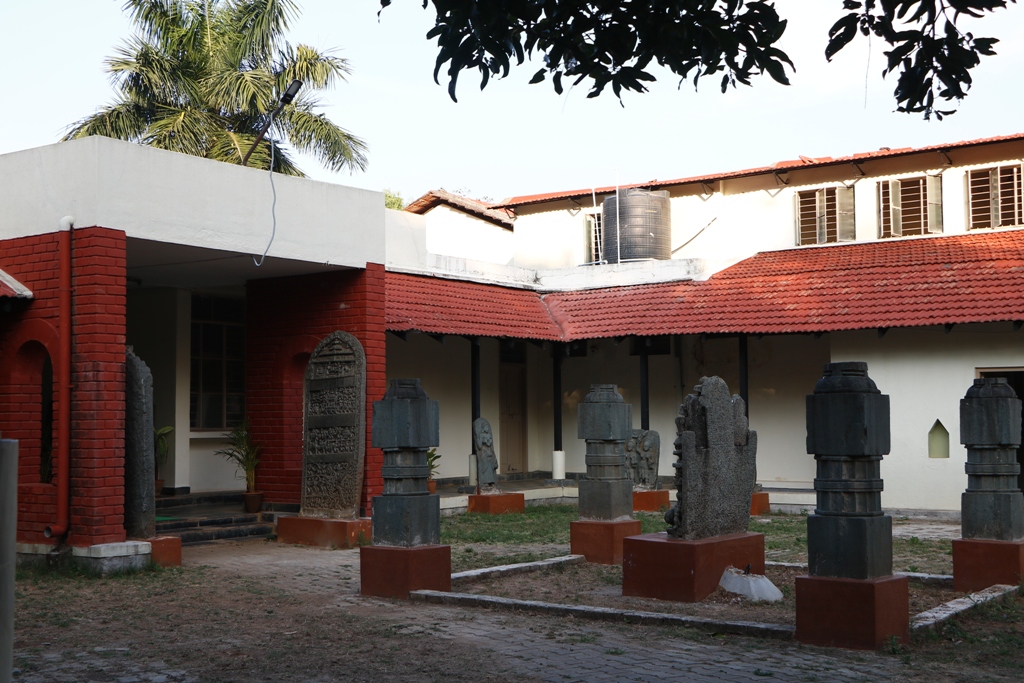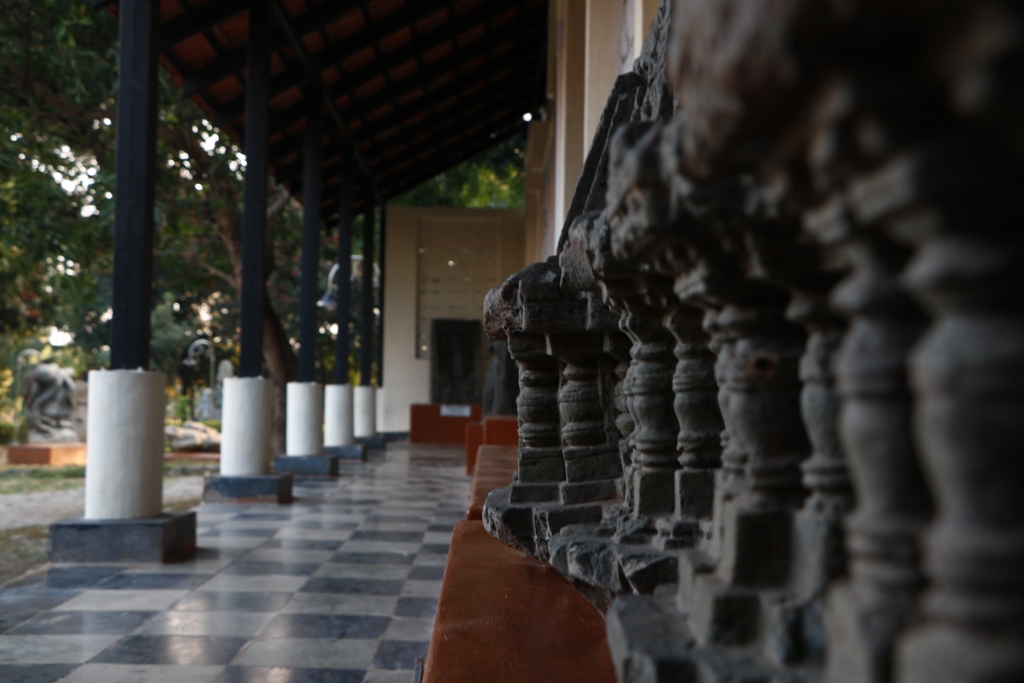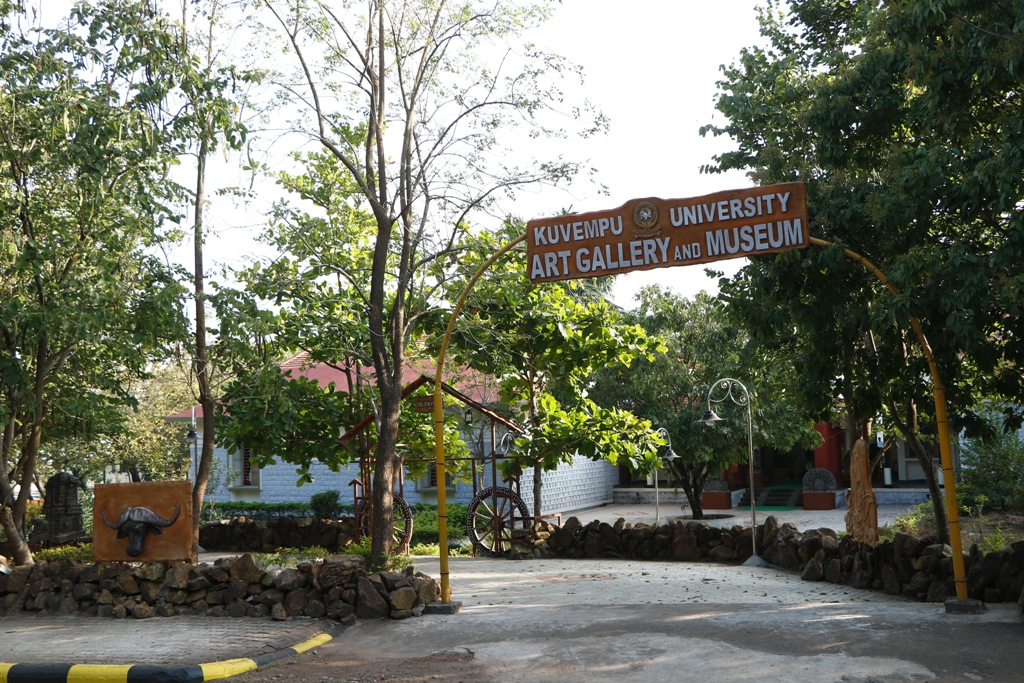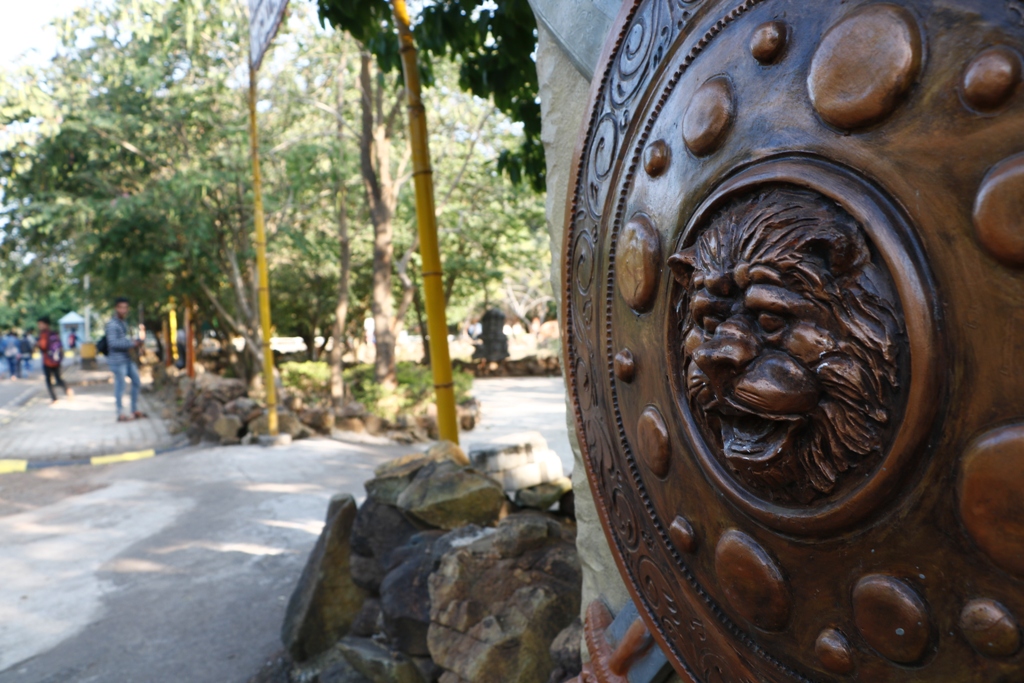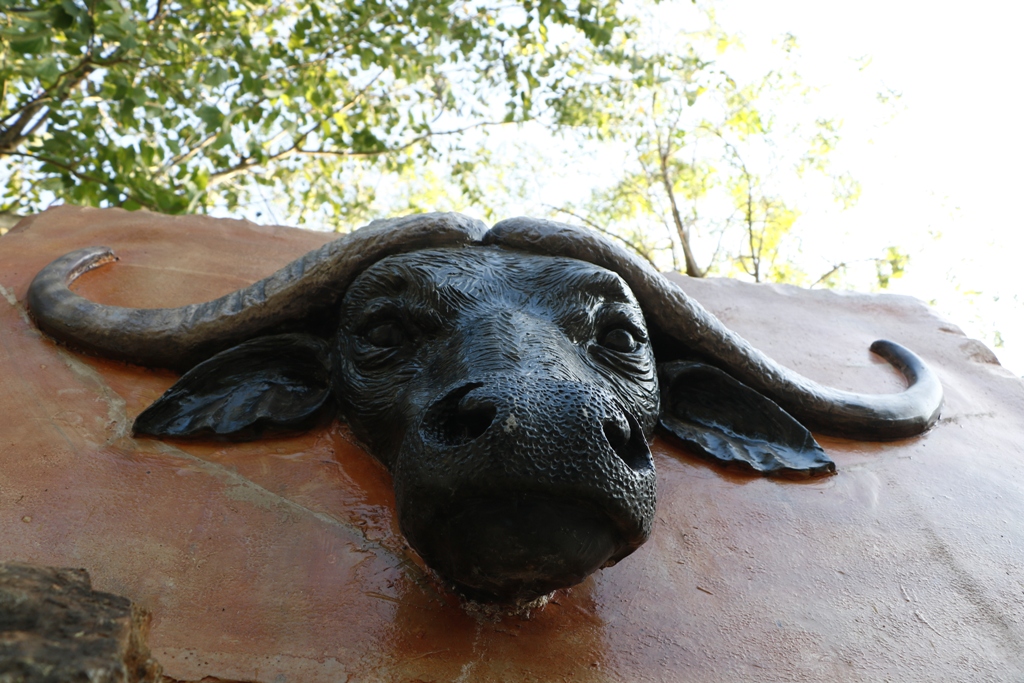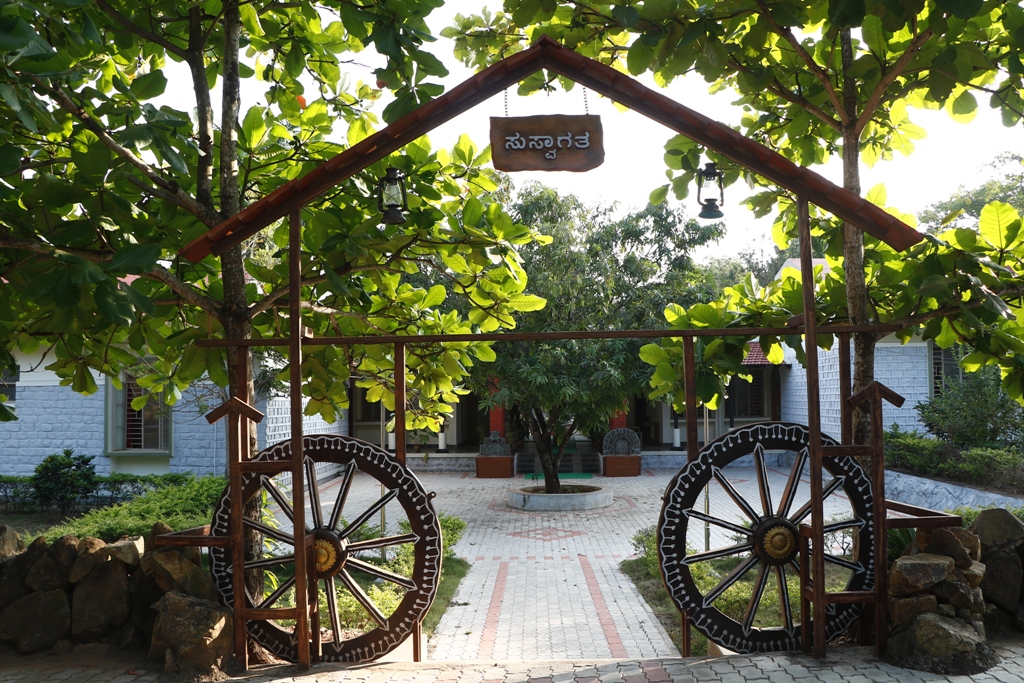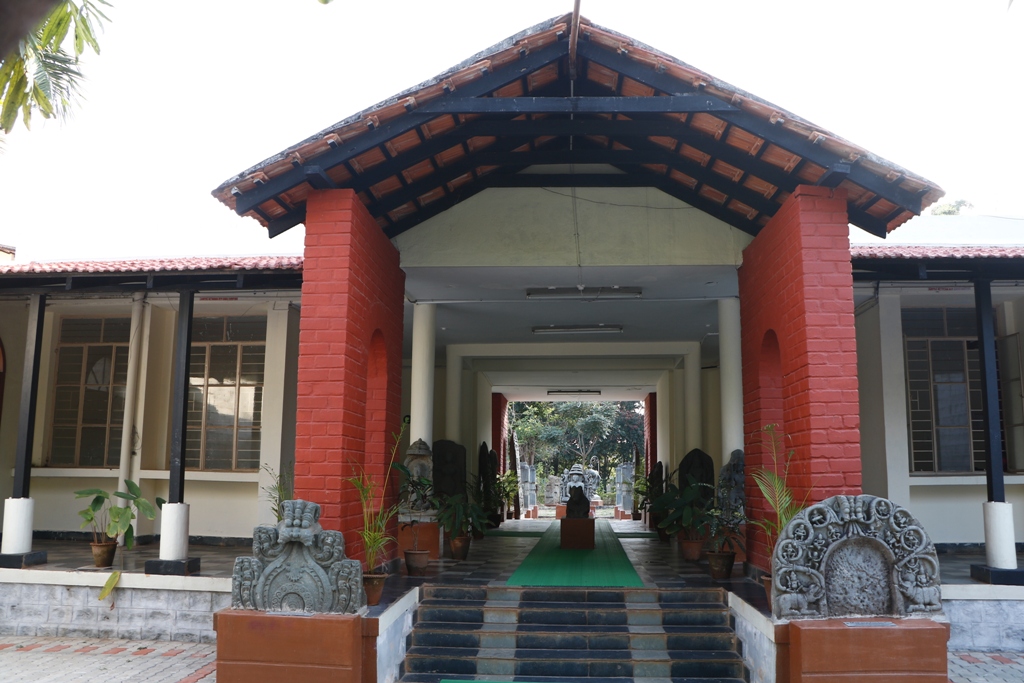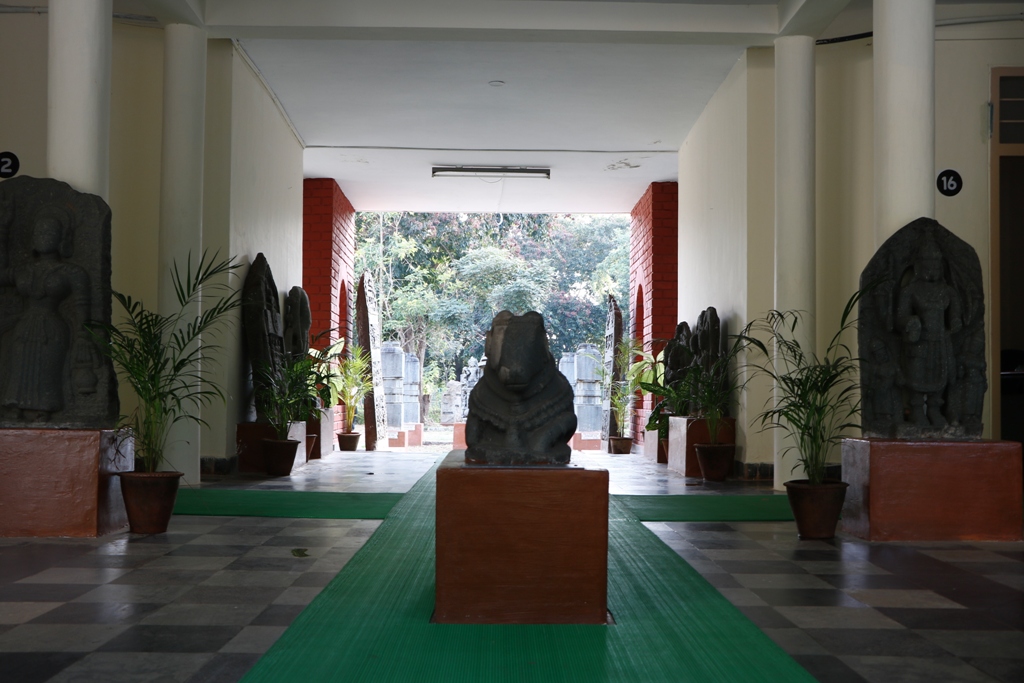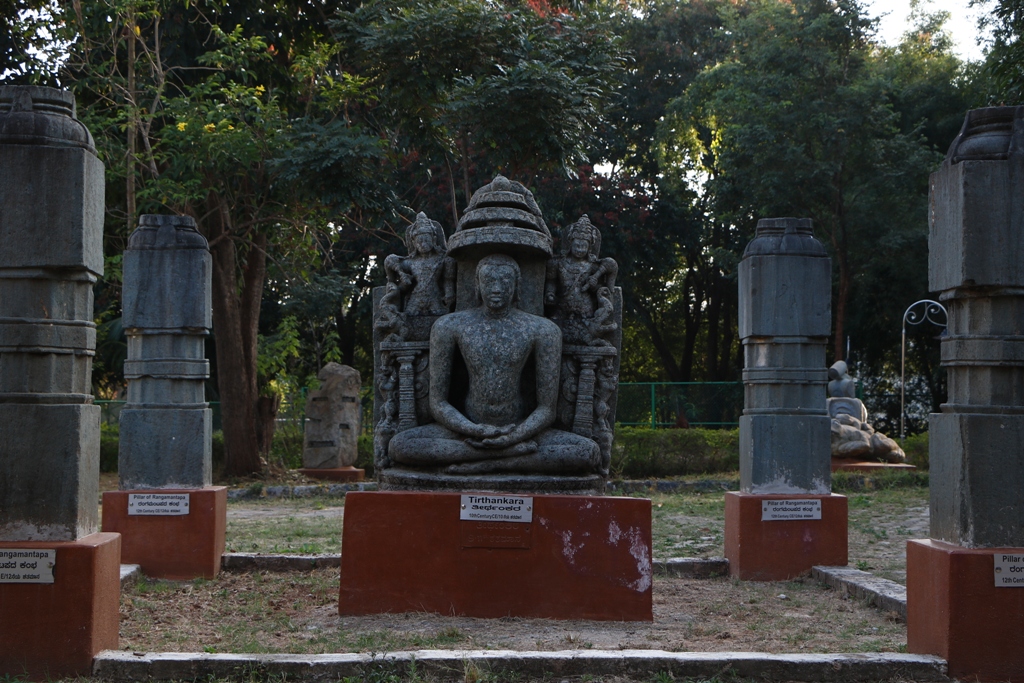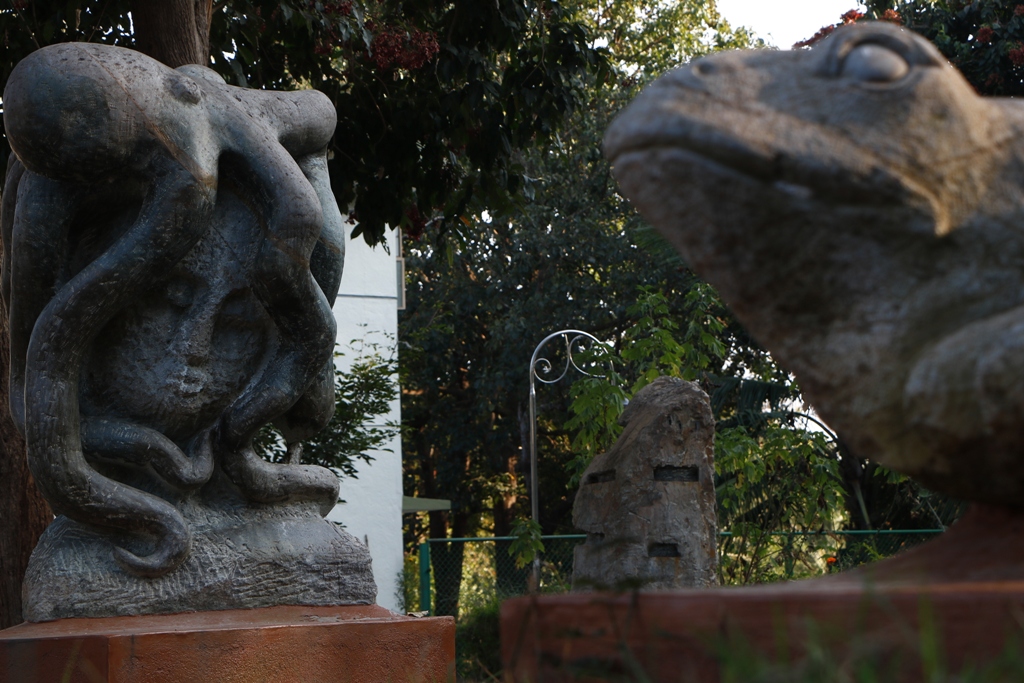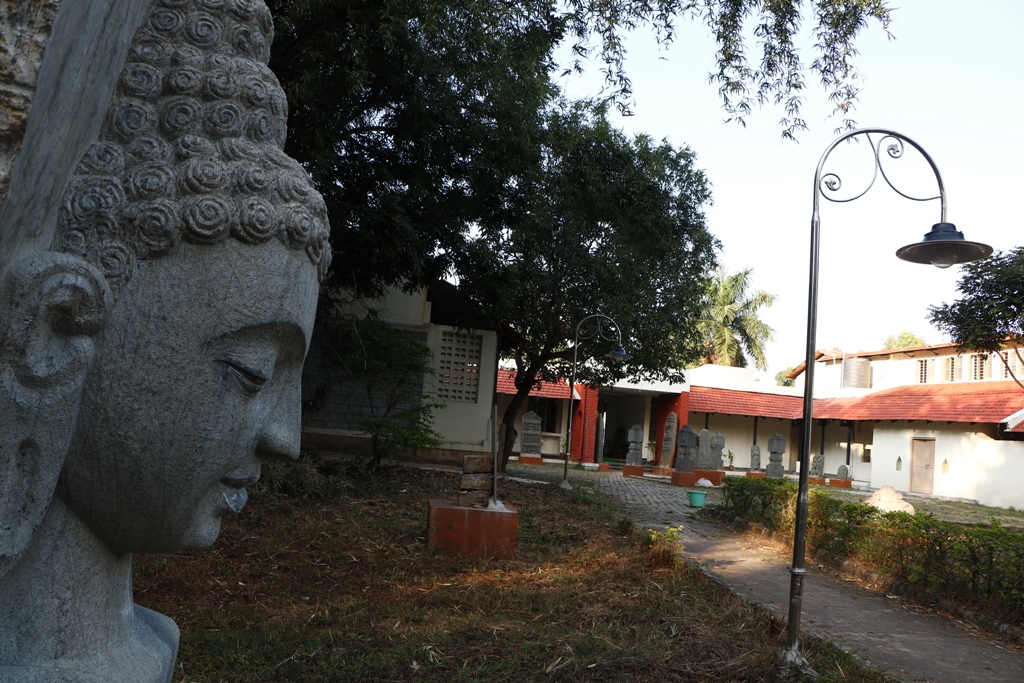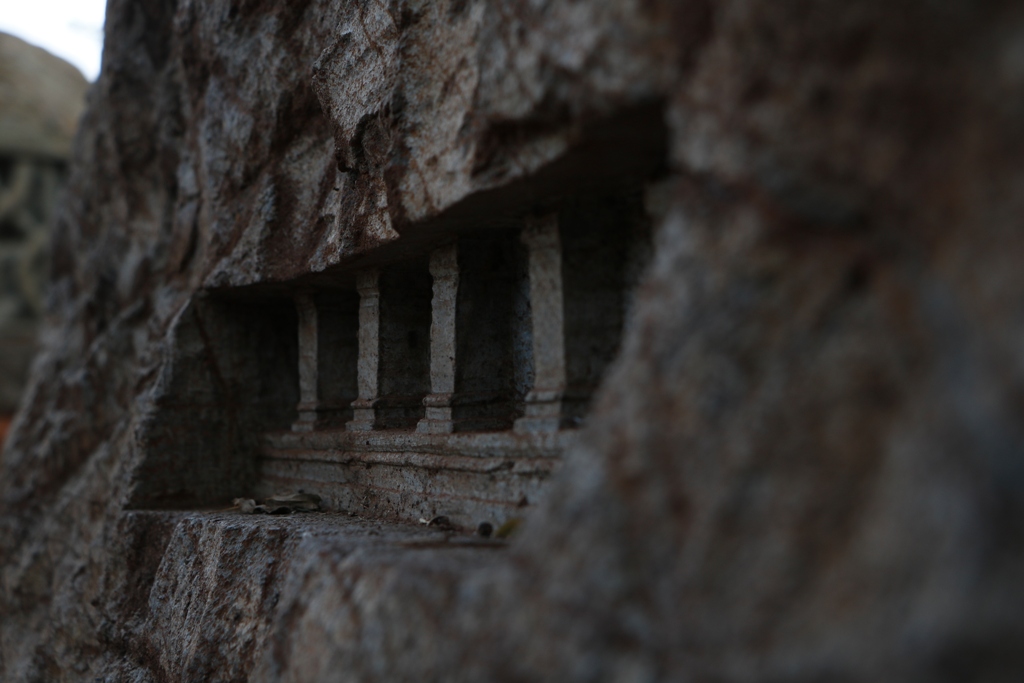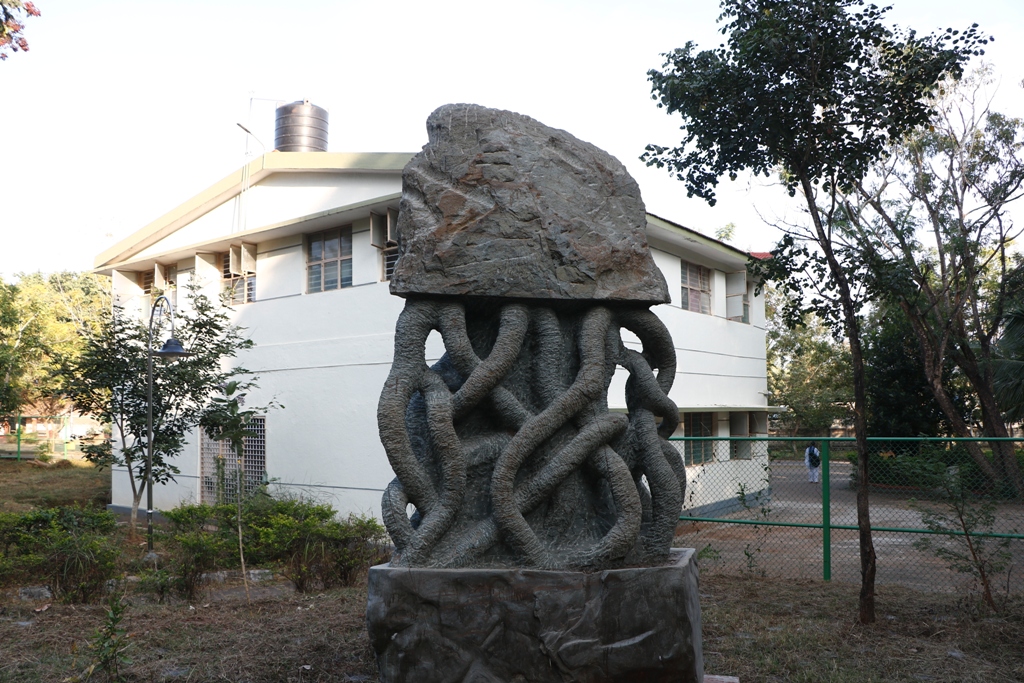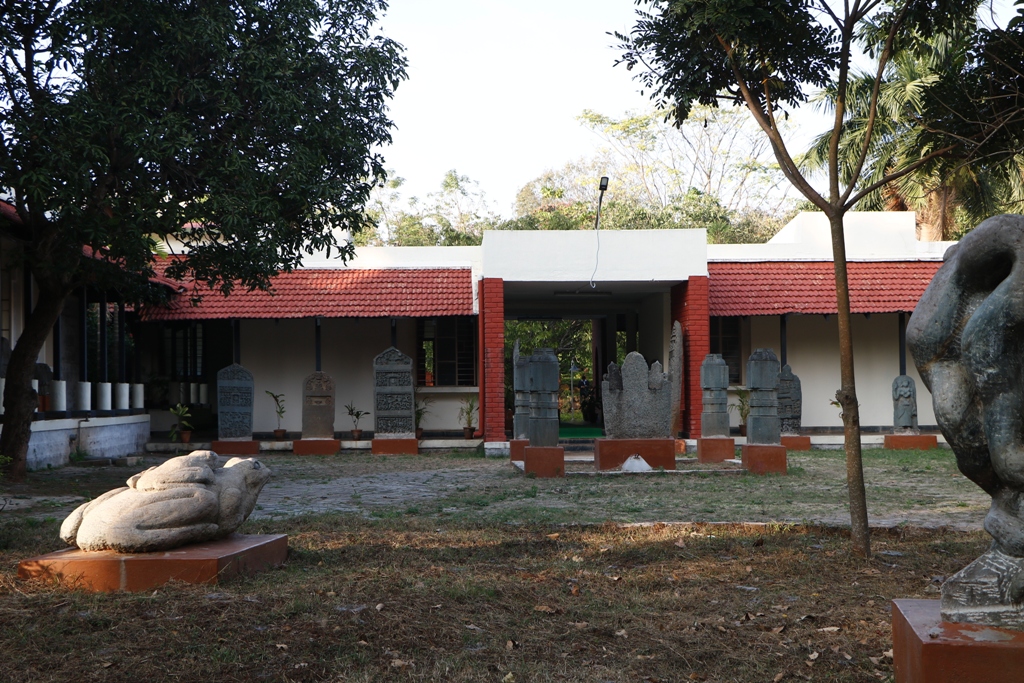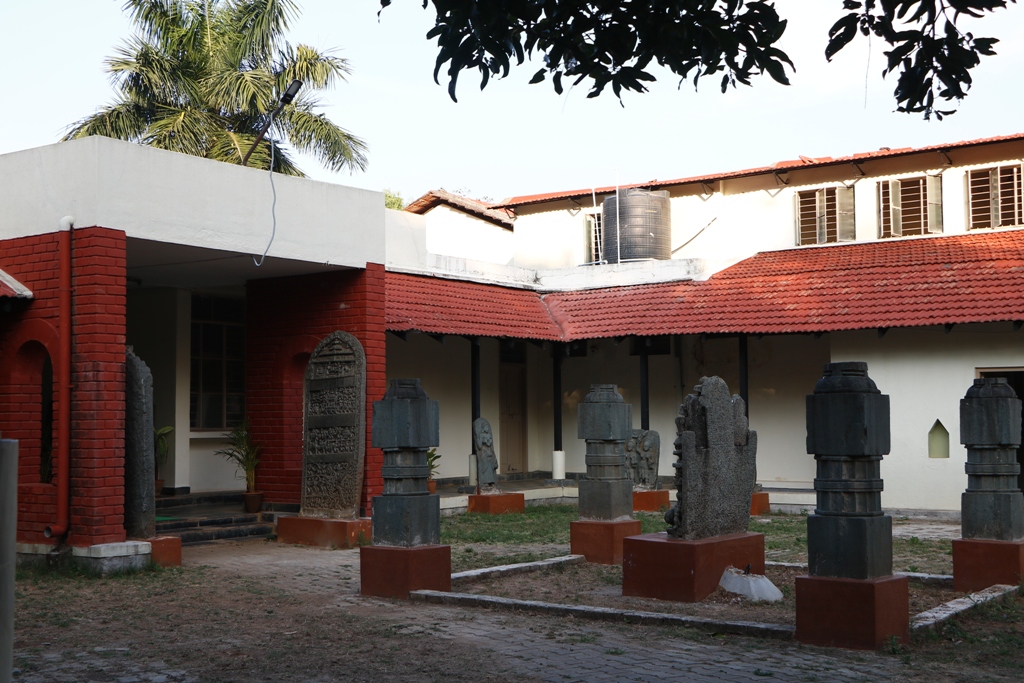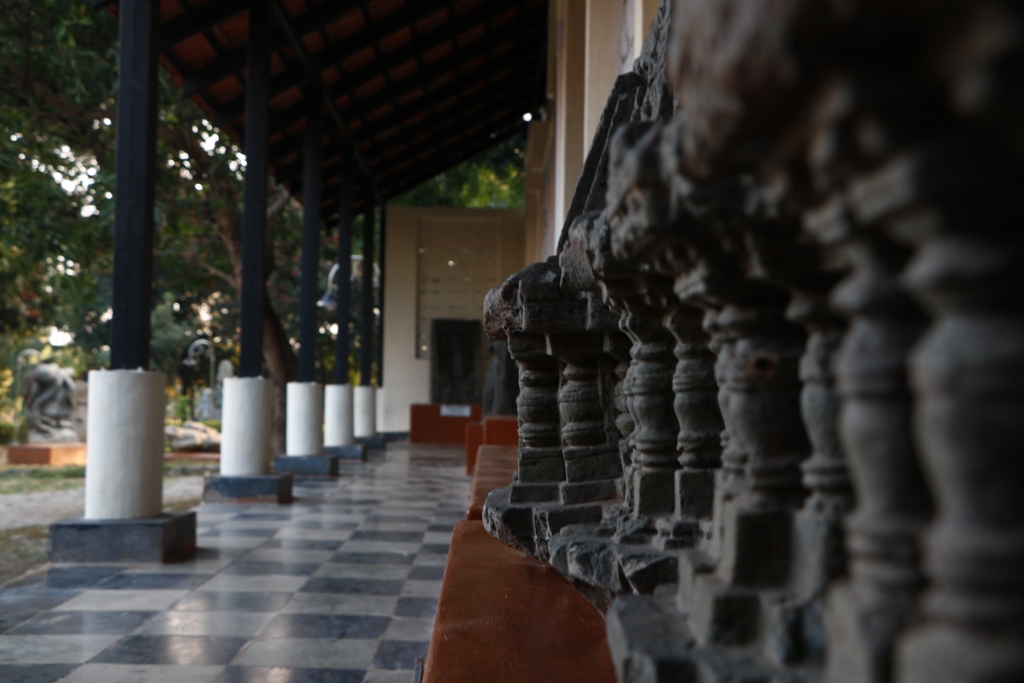 About Keladi Museum
The Keladi Museum is the only rural museum of manuscripts, sculptures and paintings which has a research centre and publication wing.
KELADI is now a small village, Six Km from Taluk Head quarters Sagar in Shimoga District. It is the I Capital of Keladi Dynasty who ruled between 1499 to 1763. After Vijayanagar Empire some of its splinter principalities declared independence. One such provincial polity was Keladi, which later flourished into an empire holding the key to maritime trade of rice, spices and other indigenous goods and controlling practically all navigable parts on the western coast from Kerala to Karwar. Keladi rulers were also patrons of art and culture. Many important scholarly and literary works were produced during their regime. Keladi produced famous rulers like Shivappa Nayaka, Venkatappa Nayaka, Queen Chennammaji, and Veerammaji. The name synonymous with discipline. Keladi rulers were also patrons of art and culture. Many important scholarly and literary works were largely produced during the Keladi regime (1499-1763) in the regional history of the nation in particular India in general. ? The Moghul Emperor Aurangazeb had once sent a huge army to capture Raja Ram son of Shivaji and to take over the Maratha Kingdom Rajaram requested protection from many kings but few were willing to incur the wrath of Aurangazeb. He finally disguised himself as a monk met Keladi Chennamma and narrated his conditioin. The brave queen sheltered RajaRam at the risk of facing Aurangazebs army, which her soldiers boldly faced and emerged victorious later. A flag pillar in front of the Keladi temple has portrait carvings of Rani Chennamma and Raja Ram.
The museum established in 1960 was taken over by Kuvempu University in 2005 and added research and training centre.
This Museum has a rich collection of antiques from 4th century to 20th century.
| | |
| --- | --- |
| Palm leaf manuscripts | 3000 |
| Paper manuscripts | 1500 |
| Kadatha ( Records on cloth ) | 300 |
| Historical documents | 1500 |
| Coins | 400 |
| Sculptures | 150 |
| Arms & Armoury | 50 |
| Wooden sculptures | 150 |
| Paintings | 150 |
| Keladi and other state Monuments Photos | 50 |
| Clothes | 10 |
| Others | 100 |
Collection of Manuscripts : Keladi Museum
The ancient manuscripts repository has a rich collection in Keladi Museum. Sanskrit, Kannada, Telugu, Modi, Marathi and Tigalari scripts relating to history, literature, Veda, Agama, Astronomy, Astrology, Art, Dharma Sastra, Medicine (Ayurveda), Mathematics veterinary Science, Advaita, Dwaita, Visistadwaita, Jaina, Islam etc., Multiple folded Kadatas (Raj Records Kadjams) and filing system of erstwhile kings and their courts for a complete year written using soft stones (Balapa) on cloth seasoned with tamarind paste and charcoal - reveal stories fame by frame when unfolded. Ancient Tigalari manuscript is rare repositories in the Keladi museum is great contribution to the manuscriptology. A few scholar like Dr. Gunda Jois and Venkatesh are working in the field.
Library
The institute has reference library of 4000 books relating to History of Keladi and neigbouring Kingdom, Indian History, Art and Archaeology, besides Old Periodicals, Journals and other research oriented books. It provides facilities to scholars for research. Rich collection of manuscripts in Sanskrit, Kannada, Telugu, Modi and Tigalari script relating to history, literature, astrology, astronomy, art Dharmasastra, medicine, mathematics, veterinary science, etc., The establishment of a research centre and publication wing by this less known rural museum is a milestone in the mission of knowledge dissemination.
Museum Collection
Among Sanskrit manuscripts, mention may be made of a commentary on Jayadeva's gitagovinda, a copy of Bhattoji Dikshita's Siddhantakaumudi. The Smrtidarpana of Ravisomayaji is being published. There are very valuable manuscripts on Music, Bharata's Natya Sastra and Yakshagana. The works on Ayuraveda relate to herbs bhasmas and Veterinary Science. Among Kannada manuscripts, Kumaravyasa Bharata, Jaimini Bharata, Dasa Sahitya, Basavapurana, Sabara Shankara Vilas, Keladi Venkannana Kiritagalu etc., Among Yakshagana Manuscripts, Abhimanyu Kalaga, SriKrishnarjuna Kalaga and Sri Krishna Charita are noteworthy. Historical Documents in the museum include those of Peter Mundy, Pietro Della Valle, letters of Haider Ali, Sir, M Visvesvaraya, Sir Mirzea Ismail, H.H.Jayachamaraja Wodeyar and Rajaji. Rare artifacts and Other collections : Images Slide 42 Keladi Museum. - Museum has a large collection of rare objects which includes Mysore, Hyder, Tipu regimes Coins, swords, combs, coins, brass idols and soldiers attires, Palmleaf 15000 entries and historical records, copper in scriptions, paintings and several antiques of the Keladi period are displayed in the museum. Among the art objects, the betel nut crackers, locks and keys, weights, utensils with artistic carvings,Hero stones, Sati stones nisidi stones, statues of Jain tirthankaras, Kalabhairava and Chennakeshava etc., are display.
Testimonials
This museum is a treasure house that epitomize rule of this Urs dynasties and deserves to be well preserved. - G.C.R.Subramanian,IAS
It is a pleasure to see such a priceless collection of manuscripts and other artifacts, they are remarkable well preserved. My best wishes.- Miss. Selja, Central Minister for Culture.
Today I fulfilled my long-cherished dream of visiting Keladi, the original capital of Keladi Nayakas. It was great pleasure to visit the Keladi Museum. Under the leadership of Dr.S.R.Rao the staff are doing excellent work, conducting research about the Keladi lperiod and maintaining the museum and archives here. I wish all strength to their elbows and their noble efforts. - B.K.Bhattacharya.IAS, Finance Secretary to Govt. of Karnataka.
I am very happy to see the Museum at Keladi. The articles here are preserved with great care. I requires no ordinary faith and desvotion to history to run this museum at a far off corner of the State. I wish that this museum receives greater encouragement. D.M.Chandrasekar,High Court Judge. One of the very rare collection as far as the Talegere is concesrn, I have not such a wonderful collection. This museum need great support to preserve the great history of our culture and Records. I thank Dr. Gunda Jois (Dr. Venkatesh Jois) for his effort. I Wish long life. The Justice of Lokaykta, Bangalore.
About Archaeology & Culture Museum
The Museum of Archaeology and Culture was initiated in 1990's with a few personal collections of the staff members of this Department. Now it has been developed into an independent museum housing rare and unique antiquities throwing light on the regional history and culture. The collection is enriched due to the efforts of the Department staff and students and support of the eminent archaeologists of this region namely A. Sundara, S.R.Rao and K. Paddayya.
Objectives : The Museum is established with the following objectives.
To impact practical knowledge about the prehistoric and historical archaeology to post graduate students in the Department and to give real working experience to the students of Diploma course in Archaeology and Museology and research students.
Preservation and exhibition of the antiquities discovered and collected by the faculty and researchers in the Department as a part of their research programme, field explorations and excavations.
To created interest and motivate the students in archaeological exploration and research.
Develop a resource center for the Research and to help the researchers of India and abroad who are interested in studying history and archaeology of this region.
To educate the public about the regional history and culture.
To increase the efficiency and effectiveness of administrative tasks and information retrieval at the university through implementation of technology and improved administrative processes.
To work in partnership with academic computing and departmental support across campus to create a campus-wide support infrastructure for ICT that will deliver competitive support and services to faculty, staff, and students.
Museum Exhibits : Unique and Representative
Museum exhibits are arranged according to the sequence of Indian archaeological cultures i.e. Pre-history, Proto-history, Early History and Modern period. Collection is enriched with inclusion of several palm leaf and paper manuscripts and it is planned to develop each one of these into separate galleries.
Prehistoric antiquities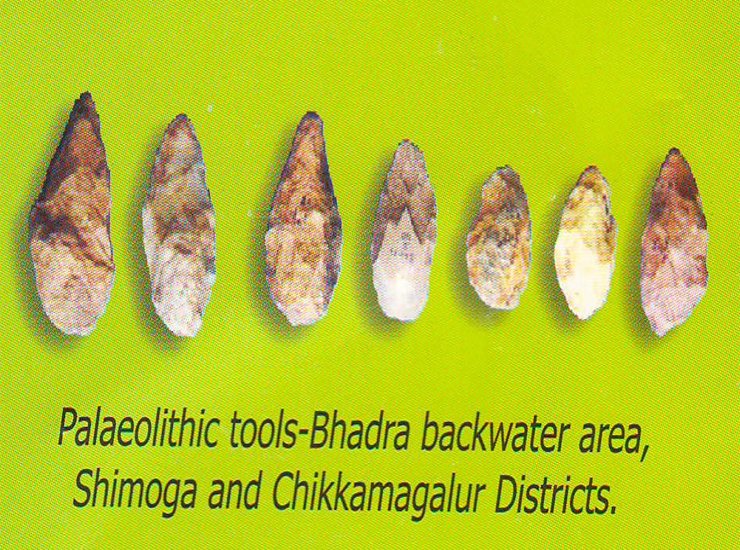 Show case No. 1 to 4 of Museum display lower and middle Paleaolithic stone tools discovered in the Bhadra River Project (B.R.P.) area, which include some of the finest specimen of prehistoric tools found in Karnataka. These tools represent the Hunting and food gathering stage of human culture in this region. Along with these tools a few specimen tools are displayed from Hunsgi and Raylusima region of Andhra to give an idea about the regional variations. A hand axe from Isamapur is dated back to 1.1 million years according to ESR dating method. Paleaoliths are followed by large assemblage of Microlithic tools.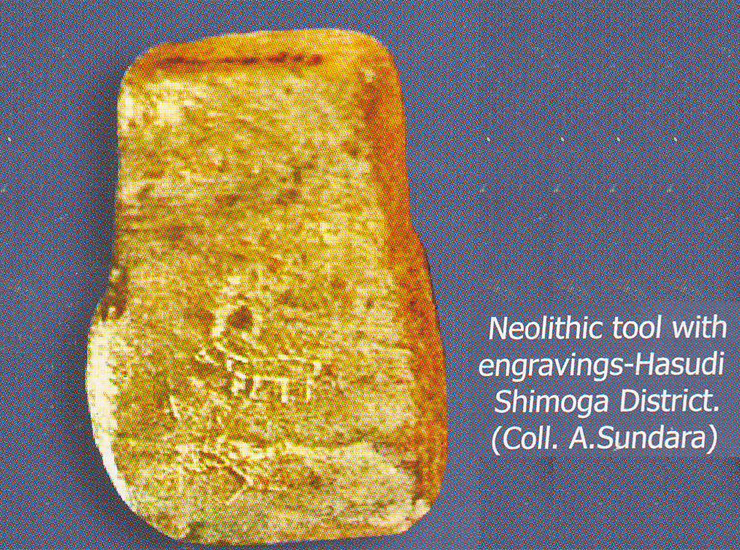 Neolithic
period represents earliest agricultural communities of South India, who had a settled life and who initiated pottery technique. Neoliths date from 2500 to 1000 B.C. The Neolithic people raised rag, rice and several local species of food grains. The Museum abodes a rare collection of Neolithic tools comprising of polished axes, ring stones, sling balls along with the pottery, from different parts of Shimoga region, namely B.R.Project, Gonibidu, Hasudi, Hosalli, Holebaglu, Huttadimba, Kulagatte, Pillangeri and Gondi.
Protohistoric antiquities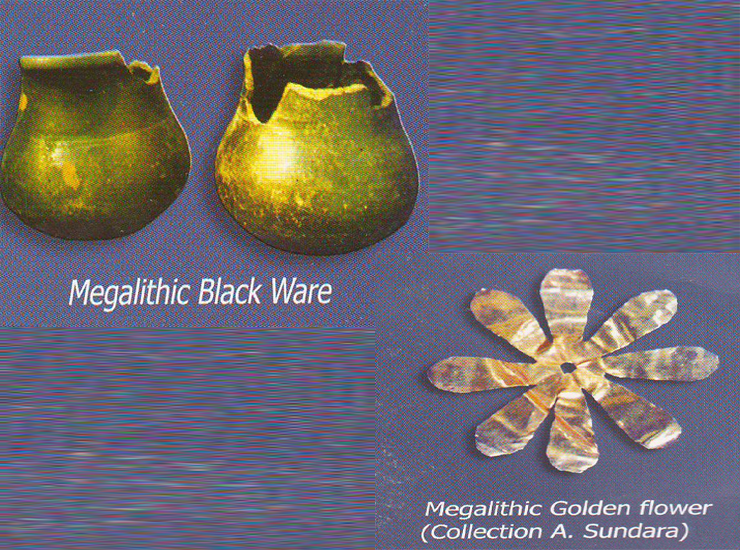 Showcase No. 5 and 6 in the Museum present pottery specimen of the Indian Chalcolithic Cultures representing the earliest farming cultures of the upper Deccan and Central India including some parts of Rajasthan. Pottery from different cultures like Ahar (Rajasthan), Kayatha and Malwa (Madhya Pradesh), Jorwe and Savalda cultures (Maharashtra) along with microliths from Inamgaon (Maharastra) are displayed. Chalcolithic cultures of India are dated from 2500 to 800 B.C. The people of these cultures used copper tools along with microliths, for which it is called as chalcolithic culture. This period is recognized with the help of respective pottery types. Settlements of all these communities are excavated and cultural remains in the form of houses, pottery, copper tools and ornaments have been recovered.
The Museum stores replicas of seals and sealings of Indus Culture. Most are clay models representing those from the Indus site at Lothal (Gujarath).

Pottery specimens of Megalithic period from Shimoga and Chitradurga regions are exhibited in this Museum. Megalith is a burial mainly associated with huge stones or stone slabs. The burials date from 1200 B.C. to the beginning of the Christian Era. The communities practiced these burial types introduced iron technology in South India. The Museum houses a rare piece of gold flower from Puttur Megalith, South Kanara, dating back to 1st millennium B.C.
Historical Roof Tiles of Karnataka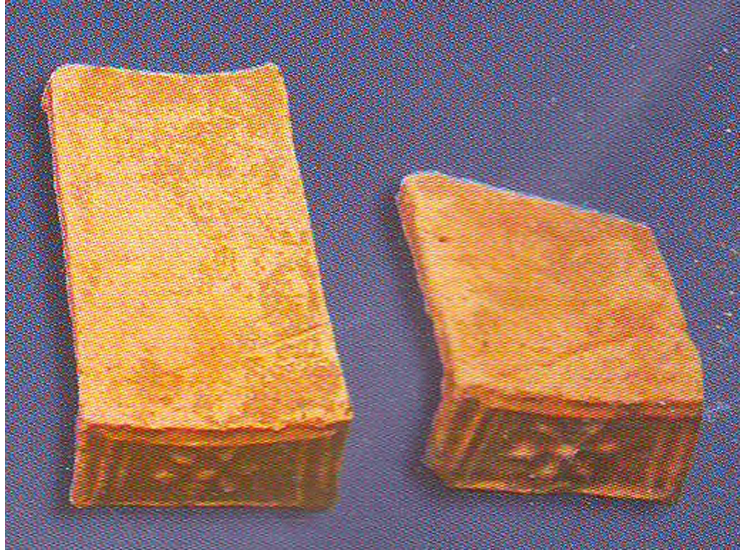 Show case No. 7 has a rare collection of the historical roof tiles of Karnataka. Roof tiles changed their shapes form time to time. This exhibition gives an idea about the evolution of roof tiles from the Satavahana period to the 19th century, till the arrival of the modern Mangalore tiles.
Early Historic antiquities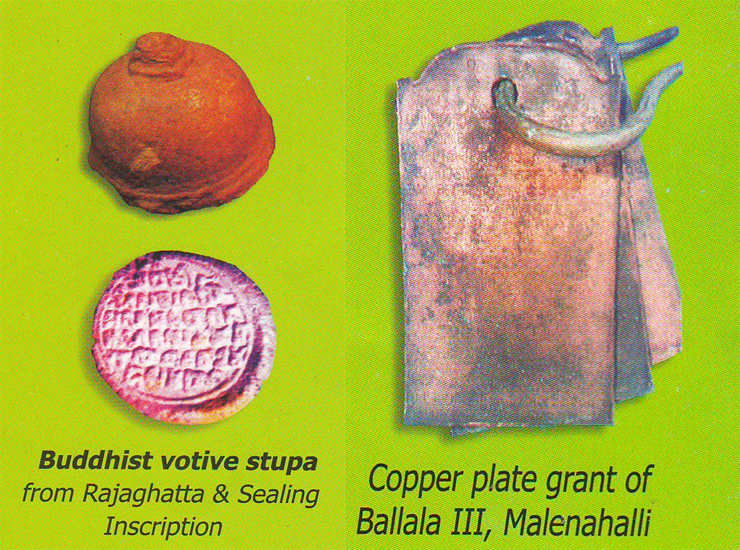 Showcase No. 8 houses the pottery specimens of Painted Grey Ware, which are dated from 1000 to 700 B.C. i.e. later vedic period, to be found in the Ganga-Yamuna Doab. A sherd of Northern Black Polished Ware, of the Mauryan period and the well known Russed Coated White Painted Ware, of the Satavahana period from Chandravalli and Brahmagiri are also exhibited in this showcase. Museum houses a few Buddhist votive stupas from Rajaghatta, Karnataka, and a sealing inscription with Brahmi characters of 4th century A.D., found within such votive stupas.
A set of three Copperplates contains and inscription issued by Hoysala Vira Ballala III, dated 1316 A.D. This inscription records an Agrahara grant by one Soma Dandanayaka. He converted two villages called Odeyuru and Maleyanahalli as an agrahara called Bhairvapura in the name of his mother Bhairava Dannayakitti. The first half of the text is in Sanskrit which eulogizes the Hoysala kings and the second part, which narrates the details of gift, is in Kannada language. The script used is Devanagari.
Collection of coins
Showcase No. 9 and 10 displays original coin specimens of the Anandas, locol rulers of the Satavahana period, Youdehya gana, Kushanas, Kadambas to the Napolean III. Electroplated Replicas of coins were procured for the purpose of teaching numismatics to the post graduate students. They contain all the important coin types of India right from the punch marked coins of 3rd century B.C. to the Mughal period. Coins of special attraction are the zodiacal coins of Jahangir and a two hundred mohur commemorative coin of Shahajahan.
Late Medieval antiquities
Showcase No. 11 exhibits Wooden covers of a manuscript dated to the early 19th century containing paintings of the Keladi style. On the front cover is the painting depicting Umamahesvara flanked by the diving musicians Tumburu and Narada and the rear cover depicts Virabhadra flanked by Daksha and his consort.
A jewelry mould of the Vijayanagara period, depicting women stick players (koalata) in typical Vijayanagara style is one of the main attraction of this museum.
Late Medieval terracotta deities found in the sacred grooves of Ainakai and Savalukantha, in the Sahyadri ghat region of North Kanara district, are exhibited in the same show case. They consist of tiger deities and mother goddess figures. The grooves that house tiger deities are called Huylidevara Bana and those of mother goddesses are called Devi Bana. The tiger deities protected the cattle wealth while the mother goddesses were connected with fertility cult.
Stone sculptures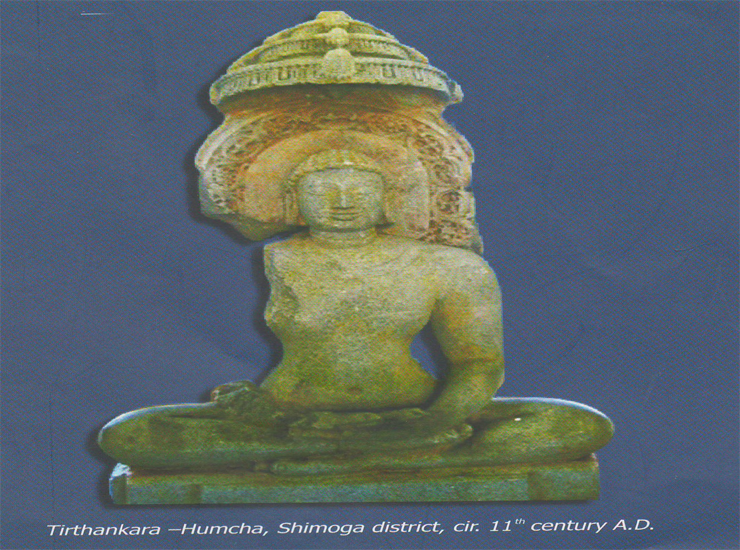 The Museum also exhibits a few sculptures dating to 5th to 16th century A.D. They are
A Kubja Yaksha from Somapur, Tarikere.
A Tirthankara statue form Humcha, Shimoga District.
Virabhadra, Naga and Bhairava statues from Hanumanthapura.
Mahisha Mardini from Konandur, Tirthahalli.
About Folkore Museum
Folklore museum was established in 1990 to preserve the rich and diversified Folk Material Culture of the four districts which come under the jurisdiction of Kuvempu University. The artefacts are collected by faculty members and students of Kannadabharati by the generous donations of the people of the region. The infrastructural facilities are provided by Kuvempu University and Ministry of Culture, Govt.of india. The objective of the museum is to preserve the folk material culture of this region which is fast vanishing due to modernization and globalization. At present is housed in the Museum Building in Jnana sahyadri campus. The Museum has more than 200 artefacts which are classified into six different sections: religious artefacts, agriculture instruments, household equipments, measuring equipments, costumes, musical instruments
Vision
To Provide Quality and Practical based Teaching.
Mission
Foster creativity in teaching, learning and research to build a literary and Cultural knowledge Impart quality education Promote leadership qualities among students To develop social, moral, aesthetic & ethical value of the students.